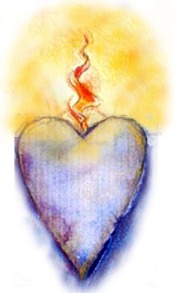 SHARON'S NEW
               BOOKS
       LIGHTBEARER
    The Soul's Journey
          in Astrology
       AVAILABLE NOW
        INNOCENCE TO
           WHOLENESS 
        Sharon and Dixie
          The Soul Sistars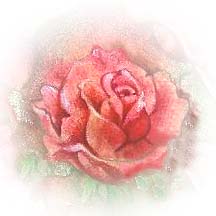 Current Articles
 to see a list of my most
 CURRENT ARTICLES.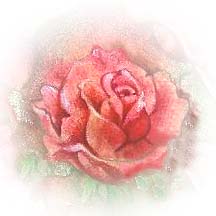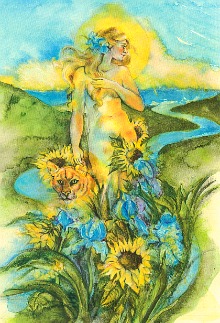 S

haron and

D

ixie are excited to share their journey through the HEAVENS with you. (see ABOUT US) We originally learned astrology because we wanted to know more about ourselves. Knowing who you are from the perspective of your personal astrology chart can help you to build a better life and experience more joy in your everyday world. Your astrology chart is a picture of the HEAVENS at the moment you took your first breath.
FEMININE ASTROLOGY is a way of BEING. It
can help you to know yourself better by uncovering the bigger picture of your life. You will come to understand
the CYCLES that make up your Soul's Journey! You will access more of your natural tools and talents when you discover the gifts, the life path, and the fullness of the
REAL YOU!
A

nd we mean to make this JOURNEY fun, exciting, comforting, a place where you can come and visit us, a place to rest your weary heart
or get inspiration for your next step.

Make a new connection to TIME itself as you get into the flow of your personal Soul's Journey. You can set foot on your JOURNEY OF SELF DISCOVERY when you join the SISTARS and their way of FEMININE ASTROLOGY.
We can help you learn about YOURSELF and YOUR RELATIONSHIP to the HEAVENS in two ways: from Sharon's beautiful images of the divine feminine....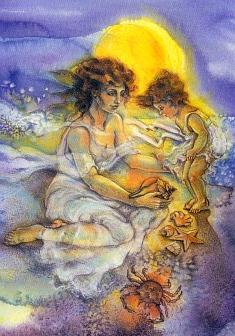 "NURTURE"         CANCER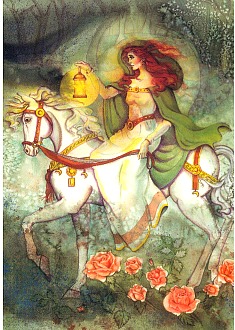 "LIGHTBEARER"        SAGITTARIUS


...and from me (Dixie). I will share with you the feminine language of astrology. You can get an idea of what that's all about by clicking on FEMININE ASTROLOGY.
Click on ART FOR THE SOUL to view or go to LETS SHOP to buy Sharon's paintings of faces of the Goddess in each Zodia Sign.
FREE SHIPPING on cards and some items.
DO YOU RECOGNIZE THIS?.....
YOUR YELLOW BRICK ROAD IS
THE WONDERFUL JOURNEY OF YOUR SOUL...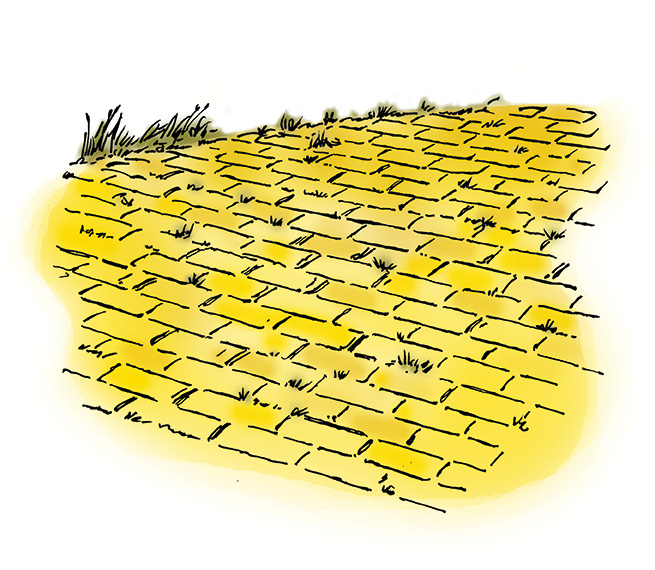 and a good way to begin your JOURNEY to FEMININE ASTROLOGY is with CYCLES OF BECOMING, YOUR 29-YEAR GREAT MOON CYCLE. You will see that, indeed, You DO HAVE A SOUL, and it has a cycle that it wants you to know about!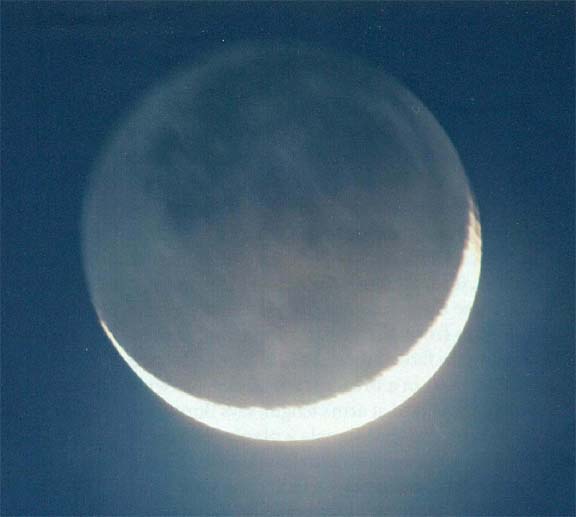 A good way to begin your JOURNEY to
FEMININE ASTROLOGY is with
 Most astrologers don't introduce you to this vital part of your astrology map because they don't understand how important it is to your understanding that your SOUL has a 29 year path that encompasses the different phases of the moon (like your 29 day menstral cycle, only this cycle is one of your Soul's growth and development throughout a period of 29 YEARS)! This is the feminine cycle of your soul's growth and the implications it has to your life are worth comprehending because it will help you to modulate the life of your BODY as well as your outer life experiences.
Sharon and I  like to use the analogy of

Dorothy and the Wonderful  WIZARD of OZ

by Frank L. Baum

because Dorothy's Journey to Oz and her return home symbolically encompass a 29 YEAR GREAT MOON CYCLE. Dorothy journeys from HOME, along her chosen path, the Yellow Brick Road, and returns HOME AGAIN just as you will! All parts of her magical Journey can help you understand your own soul's journey a little bit better.

Y
our body is your soul's vehicle, and sometimes it needs 

rest
or
spiritual replenishment,

and at other times it needs to
get going

out into the world to gain new experiences. When
you discover where
you are on this Great Moon Cycle it will 
fulfill a need inside you
that will help you to understand what
life tasks lay ahead of you. You
need to know

WHERE

you are
as well as

WHAT

you are made of.
Are you in a growing phase?
A phase of making new commitments
and establishing a new
life direction? Are you honing and bringing
in your harvest?
Are you in an ending phase and a need to complete
and rest?
Where you are on this wheel will help you to manage your life.
Your new awareness can aid you in healing the places inside or
outside of you that need tender, loving care and attention! Once
you have the knowledge of your GREATER SOUL CYCLE, it will be
with you ALL YOUR LIFE. A GREAT TREASURE AWAITS YOU BODY
AND SOUL!
Life is here for YOU.....IT IS ALL ABOUT YOU! So get to know who
the real YOU is for heaven's sake! You have got so many choices
that you may not even be aware of. And we want to share it ALL
with YOU!
Here is a picture of "Kuan Yin Meeting Mother Mary."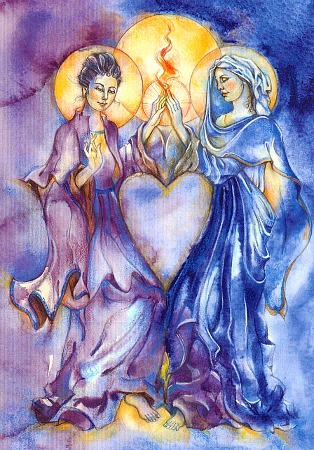 Sharon's cards and giclees are available NOW! Her paintings are in beautifully printed 5 1/2 by  8 1/2 cards, posters, or art giclees. Go to LET'S SHOP to see her current selection. HAVE FUN!
Sharon and I were raised Catholic, but we are really spiritual seekers and lovers of the GREAT MOTHER of All of Us at heart! Kuan Yin and Mother Mary belong to the 12th house in astrology, the place of PISCES, of unconditional love, mercy and compassion.
When you step into the world of Feminine Astrology, you will be guided gently back to your woman's center. You can become an astrology expert or come to "Know Thyself" better,... or maybe you will want to hang these feminine images that Sharon has painted for us all over your walls and decorate your home with the ones that speak to you.
As you come to know the language of Feminine Astrology, you will feel LOVE from the Divine Feminine. You will begin to sense a greater SPIRITUAL BEING behind this outer world. As you re-enchant your life with the knowledge of your true divine nature, a new peacefulness and sense of purpose will naturally follow.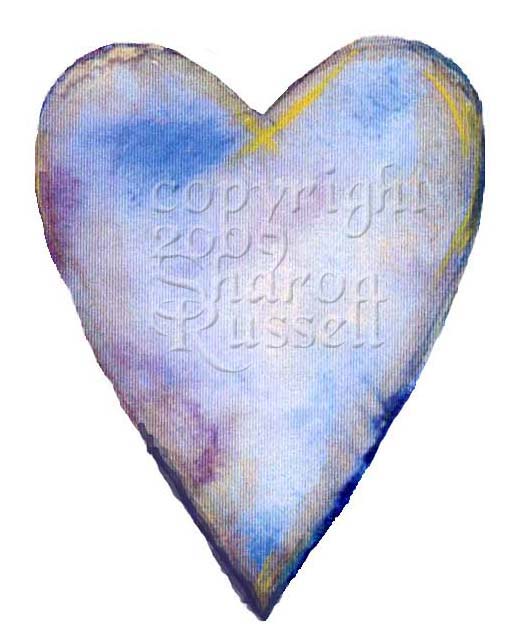 You are in for a JOURNEY OF AUTHENTIC SOUL AWAKENING that will take you to places you have never traveled before!
When you join us in FEMININE ASTROLOGY, you will be joining in with a COMMUNITY of WOMEN.
You can CHAT with us (Sharon and Dixie) and join other women as we journey along together making discoveries about a feminine way to envision and live our lives. You are MORE than an outer being with a personality - you are an ETERNAL SOUL, and you have many sisters (sistars) who look at life just as you do. As you step into Feminine Astrology, you will hear words and phrases that speak to your HEART, the place where all REAL LEARNING takes place.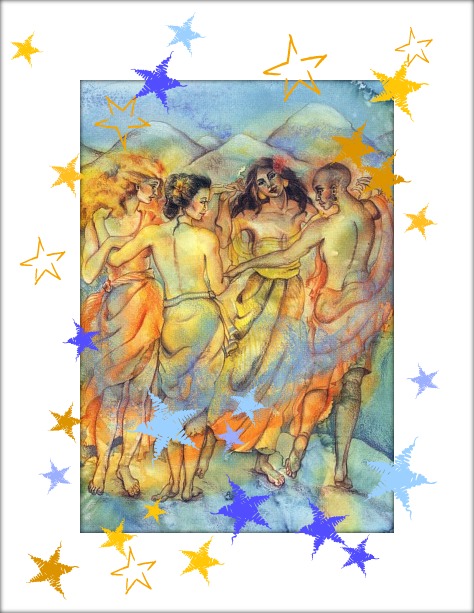 "COMMUNITY"                  AQUARIUS
 by Sharon Russell
Would you like to hear from Dixie and Sharon? You can sign up for a FREE NEWSLETTER from FEMININE ASTROLOGY which will arrive in your email whenever we have something new to share with you...like important astrological information, new ART from Sharon, new products, or words of comfort.
I will also send SEASONAL messages and information about the stars and planets and teach you how to read your own chart (just one small step at a time!). There's no hurry on your path...just a......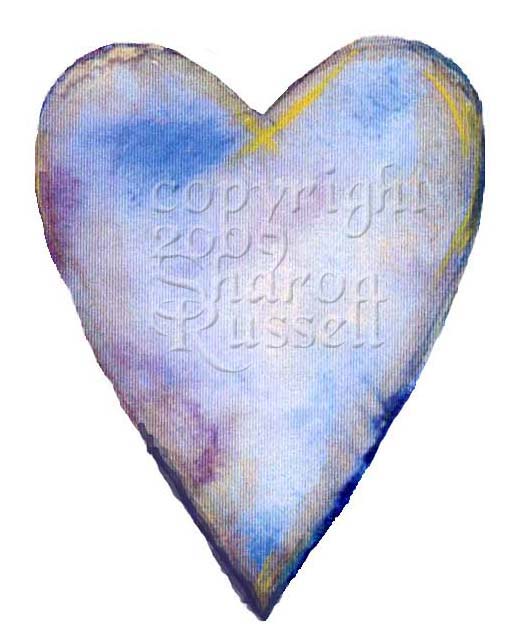 CLICK HERE to EASILY  sign up for a FREE NEWSLETTER
Back to top
Let's Shop/Keep in Touch/Feminine Astrology
Cycles of Becoming/What's New/Art for the Soul/
                              Home/About US/Customer Service/
                           All rights reserved.
                           © 2012-2023 by Dixie Gladstone