On Monday, May 12, 2021, at 3:19 PM Pacific Standard Time, Venus rises for another 7 to 8 months in her Evening Star Ascent Phase.
VENUS INITIATION and ROOT CHAKRA GATEWAY

We are coming out of Venus' dark, underworld phase now...
VENUS is just out of her second underworld phase for this Gemini Venus Cycle. That means we have just come through the 2nd period of time in this cycle when Venus went into the Underworld. This last phase from the last week in February 2021 to approximately May 3, 2021, was a time of Initiation and confirmation as she prepared to rise once again, this time as our evening star. Venus now goes through the seven (sometimes, eight) gateways in reverse order starting with the Root Chakra and proceeding up the body into her Crown.
The Initiation Phase marks her rite of passage and acceptance as a new Goddess Archetype. She is ready to arise and shine as a more skilled archetype. Since Jun of 2020, Venus has been in her larger cycle, some call that larger cycle the Meta Goddess of Venus. Gemini is the Meta Goddess Venus is renewing during this cycle.
If you are just joining us, you may want to go back and read how Venus renews herself with every 584-day cycle HERE: Venus Cycle of Renewal Begins 
If you've been following along, you may have noticed that Venus was hidden from view during her Initiation phase. This is an underworld phase where she cannot be seen by us because she is deeply intertwined with the rays of the Sun.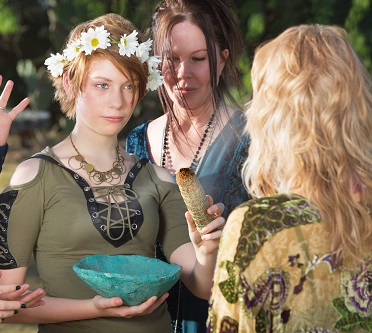 We may have gone through a period of intensity as we too were initiated into this new Gemini Goddess.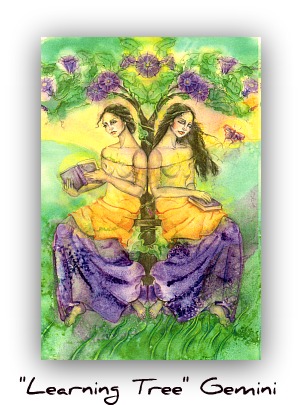 Get this image as a card or print HERE.
In this long underworld phase, she has been fully initiated into a new Gemini archetype, one with a new story to tell, one with more magical playful energy. She is more in touch with the way she communicates her truth to others. She could be more prepared to teach or speak at a greater level of knowledge and wisdom than before she began this cycle. She is also prepared to accept the truth of things as they are to work creatively with her renewed spiritual essence. She is more able to discern truth from lies. She has a deeper sense of how her thoughts play a part in creating her reality. Perhaps she has learned how to be a bit of a trickster so that she can change and shift the energies in her everyday life to lighten her burden or the burden of others. 
THE ASCENT OF VENUS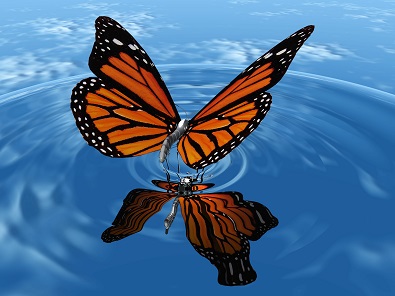 On Monday, May 12, 2021, at 3:19 PM Pacific Standard Time, Venus rises for another 7 to 8 months in her Evening Star Ascent Phase. This is the reclaiming of new feminine power as she puts back on her garments starting at the Root Chakra and working her way up to the Crown. She integrates and demonstrates what she has attained.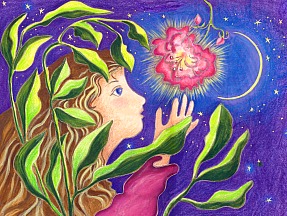 You can see Venus close to her Moon Gateway on the evening of May 11th and esp. May 12th depending on where you live. Look to the West where the sun is setting, you should see her big and bright near the crescent moon after the sun has sunk low enough for her light to be seen.
Venus is conjunct the CRESCENT MOON when she goes through each lunar gateway from now until December 2021. This year Venus will pass through an 8th gateway through her Soul Star Chakra, so this makes it a particularly auspicious culmination of her Gemini archetype at the end of this year.
This is a time to demonstrate what you have learned. This doesn't mean you will do it perfectly. you
should not expect that after all this work you have done while Venus made her descent through the chakras, that you will now have a perfectly balanced Root Chakra, but there will be areas where you will notice a little more ease and skill as you go with Venus through each gateway. A lot will depend on other areas of your chart and what is also happening for you. 
REMINDER: DON'T WORRY IF YOU JUST STARTED LEARNING ABOUT THE CYCLES OF VENUS AND YOU HAVE JOINED US MIDWAY THROUGH HER CYCLE. WHEREVER YOU ARE IS PERFECT!
Some of the women following this Venus period have set up lovely, enlivening, fun-filled altars. They add something new each month as Venus meets with the Crescent Moon. And btw, I'd love to see more of your altars and be able to post them here! So do send me your pictures at dixiegladstone@ yahoo.com - and of course, all comments and questions are welcomed! 
VENUS ASCENDS THROUGH THE ROOT CHAKRA
THIS MONTH FROM MID-MAY TO MID-JUNE, 2021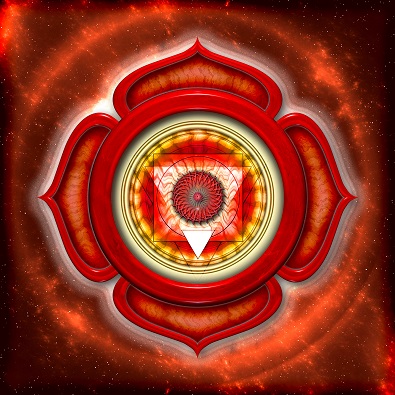 Root Chakra is Red
Look for ways in which you feel more grounded. Do you have any new information about yourself that can help you to have more control over your health and sense of well-being? …….Stand with your feet firmly planted to the earth and imagine deep, strong roots connecting you to Mother Earth. Think of her as the Soul of the World, a great being of LOVE. You are part of her and she is a part of you. You cannot lose this connection now, at this new level you have reached. And no need to feel frantic if you don't feel it today, pay attention this month and see what you notice in your body and in your connection to earth energy all during the next month.
You can go to this article on Root Chakra to remind yourself of some of the questions you answered at our last Root Chakra Gateway when Venus was in her descent phase: HERE 
Venus puts back on her royal robe at this gateway. This represents her BODY.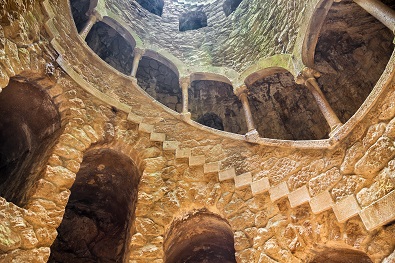 We are starting at the bottom and working our way up to a greater light! This is a picture of an underground well in Asanta, Spain. 
Root chakra balance is so essential for our health - it is the very ground of our being in a human body. We must not neglect it.
You may like to do a ritual that honors your Root Chakra and affirms its new level of growth or if you feel that you have not attained what you wished to attain at root chakra this could be a ritual to ask Venus to help you release stagnant energy so that you can experience more connection at your root source.  The evolution of the divine feminine does not happen overnight, it is a process of loving yourself and attending to your body.
WHY IS THE CRESCENT MOON THE GATEWAY OF VENUS ASCENT?
The "crescent" moon contains the essential qualities of light to allow Venus to transmit what she has learned through the emanation of this young lunar moon phase.  It is significant in that it is a waxing phase indicating new life, a time when you have the opportunity to continue to release those ghosts of the past as you aspire to greet this month from mid-May to mid-June with a new sense of how you are grounded or could be grounded to the earth. This phase of the Moon marks the birth of NEW SPIRIT and just by being aware of this, you can take in more of the energy, light, and knowledge of whatever you have been working on.
Habits that may have kept you healthy or functioning in your previous cycle may no longer be relevant to the new life you are creating for yourself as Venus ascends. As you travel on your journey with Venus remember that you are trying out your new wings and this may require some new material manifestation.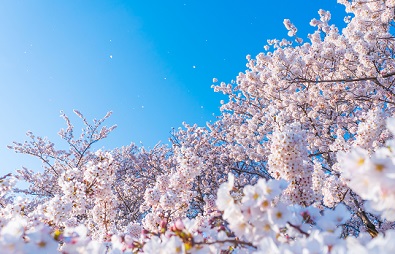 a fresh start...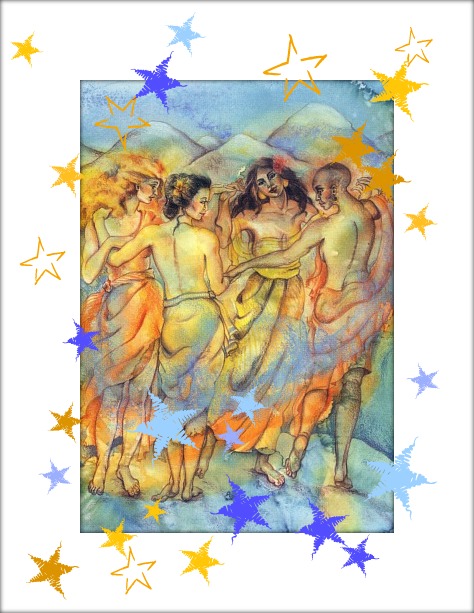 (go to LETS SHOP to find this as a card or print!)
Now that some of us have gotten our COVID immunizations, we are freer to share this journey with our women's circle or a group of friends - I'm so happy to say!
The ascent of Venus reminds me of a beautiful garden that opens its colorful flowers with each chakra until she reaches the culmination of her journey, a strong mountain where she can see new horizons in all directions, East, South, West, and North.
"No initiation" is on the left. As we enliven each chakra from the root to the crown during the next eight months, all the others are positively affected. We are learning to draw earth energy up through our bodies!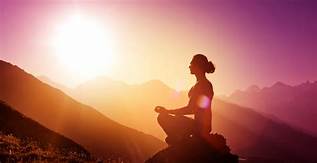 WHAT NEW STORY ARE YOU TELLING?
My best to all of you. We will be meeting many new challenges this year, the flexibility and changeability of Gemini will serve you well!
Stay safe, be more playful, love the earth as much as you love your child or your best friend!
WHAT'S COMING NEXT:
I'll remind you each month of the gateway we are working with and the garment Venus/Inanna is putting back on. I'm also doing more Goddesses this year: Persephone, a springtime goddess, is on your web page there to your left, Juno is coming for our summertime, then we'll be looking at Ceres/Demeter later in the summer and Hecate in the autumn! So we are essentially going through the Goddesses with the Seasons! You have each of these goddesses in your astrology chart as an Asteroid Goddess, you can read about that HERE.
Sign up for your FREE NEWSLETTER SO YOU DON'T MISS A THING! If time permits we'll look up your Venus sign again since many of you don't know where Venus is in your chart or what sign it is in!
 CLICK HERE to EASILY  sign up for a FREE NEWSLETTER