THE NEW SATURN 

WHAT, A NEW SATURN? WHERE, AND HOWEVER DID SHE GET THIS IDEA? What was wrong with the old Saturn...................plenty!
SATURN has been traditionally seen as a masculine planet, a planet that represents hierarchy and the patriarchal structures that have been imposed upon us for the last 5, 6, 7 thousand years.
Cultures around the world have used power, money, and the rule of MEN (not women!) as the operating manual on planet earth. About every 700 years (or so) Saturn is INITIATED into a new, more conscious archetypal energy of itself!

 Saturn had joined with 
 Pluto 
and had begun a new 38-year cycle
From April of 2019 through February of 2020, Saturn went into conjunction with the planet PLUTO. I am counting a 3-degree orb when I give these dates. We are very much still in this energy of this Saturn/Pluto cycle for the next 33 years.
Pluto acted like the initiator. It can give you a feeling of powerlessness to the vast collective and social happenings around you and on the entire planet. You could feel 'a victim', but you will also be given the opportunity to surrender old values and paradigms that Pluto will undertake to destroy. We are in a cycle of "composting the dregs" of the current culture so that it can be transformed into a vehicle for the Aquarian Age.
But we are not there yet!
We are in between the ages now....in a liminal state between an old age that is dying and fiercely trying to hold on to its old operating manual and a new time that has been promised by so many prophecies of old.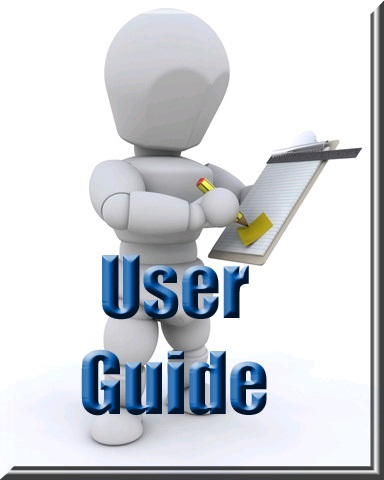 Our user guide is changing....we need a new way to operate on this planet.....this is expressly for the PEOPLE on PLANET EARTH!
I love the term "operating manual". Daniel Giamario uses it in his Shamanic Astrology with his brilliant and cutting-edge insight into the transformation that is taking place on our planet now. You can go HERE to learn more about Daniel, the founder of Shamanic Astrology. I can't say enough about his brilliant, flexible mind!
Pluto will step up the job of Saturn and transform Him (Saturn has been considered a masculine planet for thousands of years. FATHER SATURN) from a patriarchal HE to a gentler, more EARTH-CENTERED version- it will no longer be about HIS Story dominated and told by the conquerors of old. Rather it will be about the connection we have via this amazing EARTH-ruled planet to Mother Earth herself AND to Mother Gaia's relationship to the greater cosmos, the Great Mystery itself.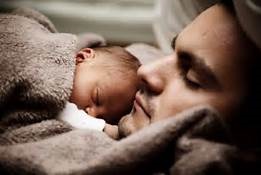 We are leaving the old Greek/Roman image of Saturn as a patriarchal ruler into a new FATHER FIGURE of maturity, a wisdom-keeper, into one who gives comfort and brings security not through fear and repression but rather through the wisdom of the heart and the intuitive knowing of what is right for the new culture we are birthing on earth during these times.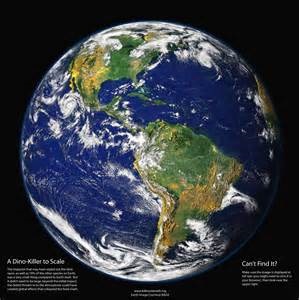 As we leave behind the masculine-dominated Saturn of hierarchy and patriarchy, we are moving from a strictly masculine sign to a more FEMININE-attuned SATURN and her benevolent masculine counterpart.
The sign that Saturn and Pluto had their conjunction and began this new cycle occurred in 2019 to 2020 in Capricorn. As a "culture bearer," Saturn in Capricorn began rebuilding old structures, structures that can house the needs and values of many people over many years to come.   Saturn had been in Aquarius for the past 2 and 1/2 years, prior to this. In Aquarius, we began revisioning what some of these new values and structures could look like. We consciously began taking into account the needs of a larger population, one with an expanding consciousness, greater awareness, and value for human life AND for the life of the Earth and all beings on it. More than it has ever known before.
In Aquarius, Saturn had been helping us to bring back the fundamental unity of all life. Our everyday consciousness, our awareness, is evolving and changing. The time of more disagreement, not less as we thought, emerged and has become stronger. This is Pluto, and its powerful SHADOW. The shadow emerges as the light grows stronger. Equal rights for ALL PEOPLE are weighing heavily on many people and countries all over the world. We are in the midst of this monumental SATURN/PLUTO struggle.
But some are starting to see and feel that anything that breaks our connection with one another leads to pathology and to great social unrest!
Despair is calling out to the need for the cure of "GRACE" to balance our divine nature with the shadow of human prejudice and narrow thinking and feeling.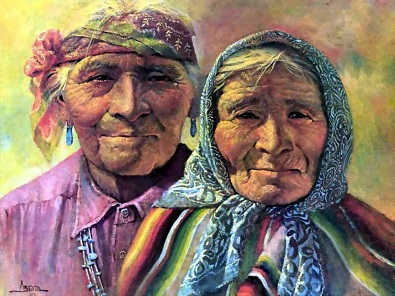 Saturn strives to bring a sense of maturity and wisdom to whatever it touches.
The ruler of Capricorn is Saturn. Everyone has Saturn in their chart. It's symbol looks like this

SATURN
Satun, as an EARTH sign, represents entire cultures; it is shifting towards a connection with EARTH that will carry us into a new operating manual and a new set of rules for how to live on Earth, Mother Gaia. 
We are at the end of an old age and the beginning of another, and as such, we are in an in-between place, a liminal zone of unknown outcomes. So, yes, it is a bit scary out there and inside most of us, too. We, each one of us, must make this shift with our heart and mind intent. We are awakening! Through daily media, we are being asked not to turn away but to bear witness to one another lives both in the country we live in and around the world.
NOW THAT SATURN HAS MOVED INTO PISCES...
SATURN IN PISCES
Now that Saturn has moved beyond Capricorn and Aquarius into PISCES, the softening effect of Saturn can be felt and transmitted to you by the many women whose voices are now being heard. And, of course, men who are not completely hardened by the old patriarchy, men whose minds and hearts are opening to the damage patriarchy has done to them, their families, and to the earth herself, are also speaking out with a new voice. Neptune, as ruler of Pisces, will be adding its watery, often mirky, and sometimes confused and bewildered energy to Pisces and is not at home here. We wonder, "What will come next?"
It's completely normal to experience fear and feel unsettled on a daily basis. Remember, you are not alone in this.
We are being called by Saturn to open to a new look at things through our spiritual lens, to remove denial and illusion, and to put more of the greater DIVINE HUMAN into our thinking and actions! The divine-human is not the same as the one we were before. You now have a conscious recognition, even if it is only a glimmer of awareness,  of being a part of the great cosmos and a daughter or son of Mother Earth. 
Truly, it may not seem as if Saturn is softening, especially with all of the political and environmental tragedies that are occurring - but it is so. We cannot go back. Saturn in Pisces pulls us by necessity into an expansion of our spiritual values and strengths in order to reach a new level of the realization of human oneness.
(click above to get Sharon's image as a card or giclee)
Pisces is ruled by the planet Neptune...
All is not lost as the wheel turns in a new direction. Saturn in Pisces will help release us from the limited way we frame our social interactions; it can bring a more compassionate love into our hearts, and it will certainly require us to give up some of our old ways.
Illusion and confusion will come as we experience the UNKNOWN future elements of Neptune. Each of us, in our own way, in our own lives, is being called to roll up our sleeves and become an instrument for bringing about a new frame for our institutions, for our relationships with one another and with Mother Earth. We MUST become a more mature society.
Suffering is often a part of what Neptune shows us. Harshness, cruelty, and losses of many kinds can follow along with a Saturn in Neptune. So can incredible acts of mercy and compassion. 
Saturn is like a picture frame with four strong corners to hold in the creativity of our life by giving it structure, form, rules of behavior, and laws that help us lead stable lives. 
As we face the destructive actions we have all been participating in for so very long, we need the huge power of LOVE coming through a spiritually oriented Saturn in Pisces/Neptune to be our guide. Neptune is also in Pisces now. (read about that HERE; you will also find Sharon's books available on this page). We must forgive ourselves and others for their part in the old ways of patriarchy, power, and money as our primary way of keeping that power and a feeling that this will keep us safe.
"FORGIVENESS IS THE HIGHEST EXPRESSION OF LOVE A HUMAN CAN GIVE."
                                                                                                                                   Dr. Steven Greer 
HOW WILL SATURN IN PISCES OPERATE IN MY LIFE TO HELP ME RELEASE THE OLD AND MOVE FORWARD INTO THE NEW?
Saturn will be putting a NEW FRAME around your life; in some areas of your chart, Saturn is moving and trying to help you create a structure that can take you into your personal future.
Saturn makes the rule book and stabilizes the structures that are sustained through cultural integrity and long-term planning. And just as we experience our culture changing, we, too, are changing how we structure and live our personal lives! So many people have been affected by fires, floods, devastating prejudices, wars, and inflation, ....I could go on...think of the areas in your life that you feel the greatest change. You are being called on to use your personal integrity and begin planning for the long term in ways you had not thought of before. 
During Saturn in Pisces times, the literal waters of the oceans (Pisces) are sure to rise higher, threatening millions of people who live on coastlines. Old boundaries no longer hold, and new ones must be created. Migrations will become a part of a global phenomenon. New ways of building our homes will be called for.  As the overwhelming realities of this take hold, we take responsibility, not blame or shame, for our past ways by being a vessel and a part of these new ways of living.