Pluto in Capricorn 2008 until 2024
THE POWER OF PLUTO WITH YOUR SUN SIGN  
SHARON'S NEW
  BOOKS
 LIGHTBEARER
The Soul's Journey
  in Astrology
 AVAILABLE NOW
 INNOCENCE TO
  WHOLENESS
Go to

to find these books and
other visit our store!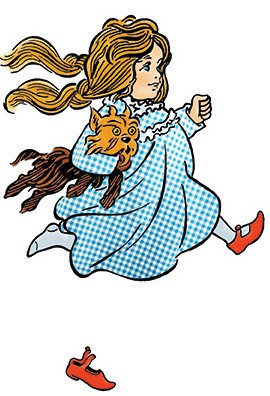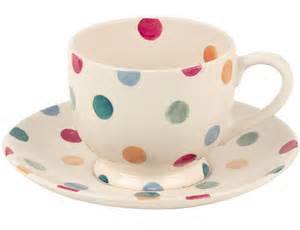 Sharon and Dixie
 The Soul Sistars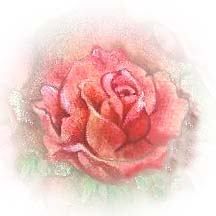 Current Articles
are listed to the left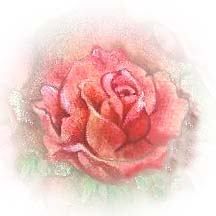 Pluto in Capricorn challenges your SUN SIGN!
Pluto is in Capricorn is outwardly affecting the world; the restructing of countries, violence from the crumbling of old beliefs and life styles, even ancient orders of old ways of being struggling to maintain their patriarchial dominance over women and children, and bringing in new structures of health care and equality for the dienfranchised, but BEFORE this can be accomplished, PLUTO participates not only on a world level as change maker but also as the change maker for our Soul's work in the world.

(Music) 
after you turn on the music come back to read about your sun sign and HOW PLUTO CAN AFFECT AND ENHANCE YOUR LIFE PURPOSE....this intense piece reminds me of the changes we go through with Pluto!
The above picture from Sharon shows the grounded strength we must work towards to make this paradigm shift.
When Pluto is active in your chart you will be taken down in some way. You will experience a descent, a time of feeling disoriented, big change is upon you and it takes many months before you understand what is being asked of you by life! Pluto travels slowly so you will have time for your descent and experience of transformation.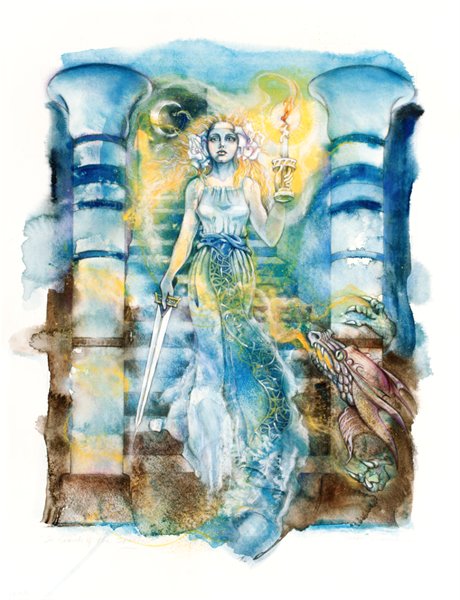 Whenever Pluto makes a direct connection (also called a conjunction) by exact degree, to one of your planets you are getting an INITIATION - so if you have any planets in CAPRICORN, you will sometime during this long Capricorn Pluto period undergo an initiation rite that involves PLUTO who will take you into the depths of an underworld journey (this could mean loss of job or change of occupation, money, important relationships,change in home, severe health issues, a new relationship that challenges you to grow beyond what you feel you are capable of....) AND to add to that, as if it weren't enough, URANUS is making a square to Capricorn, which gives all of us a strong crying out for some kind of freedom or independence!

Pluto
in

Capricorn
Pluto is currently (March through December of 2017) at 17 to 19 degrees of Capricorn. 
PLUTO - POWER, AUTHORITY, DEEP TRANSFORMATION, SOUL POWER COMING INTO THE WORLD CREATING PERMANENT CHANGE that becomes the ground for a higher level of functioning. We all have to work really hard to attain this!
SUN - LIFE PURPOSE, THE FUEL YOU RUN ON, NATURAL EXPRESSION OF YOUR LIFE SPIRIT.
Here are some of the ways that Pluto in Capricorn challenges your Sun sign to become stronger:
If your Sun is in Aries: What is it your Soul is calling out for you to do or become? You may change your career to come into true soul alignment. Is there some area of your life that you are needing to master in order to function with more strength and courage? Any problems with authority figures in your life whether they be actual police,teachers, a dominant older person, a brother or sister who has served as an authority figure for you????.....if your answer is yes, than as you gain your own sense of power in that relationship you will be freer of their binding influence. You must master a part of your self in order to do so. Your will and self awareness are developing but you must cooperate with others to gain the full benefits for your Soul's growth.
If your Sun is in Taurus: Your beliefs about what you can accomplish are changing. This is especially true if your childhood was limiting and you didn't think you could accomplish much.  Or perhaps your career crashed in the 2008 times and you are having to rethink how you can make a more secure future based not only on necessity but on your philosphy of life. That may have been an old mind set of your family-of-origin thinking. The power of your new vision will carry you far. Because you see the bigger picture of your life now, you can bring in the power and strength of Pluto to help harness the energy that was always in you but possibly not expressing itself fully. Your views will be sought by others so teaching or being in a position to share your personal philosphy of living can be one of your contributions.
If your Sun is in Gemini: Other people's money and resources may be changing the way you want to live. Even the death of someone from a few years ago may be affecting you in an important way. How are you empowering yourself with your resources? Your will could be strengthened by asserting yourself in a do-or-die situation. You have great strength and a new resourcefulness in crises that you are developing.
If your Sun is in Cancer: Someone close to you may be changing and becoming a person that you are not familiar with. He or she may be empowering themselves. Your life is drastically altered by someone close to you, their decisions affect you in a major way. You will need to learn constructive cooperation with others and make efforts to achieve this cooperation. As you learn to share initiative and responsibility as an equal with others you become stronger in your awareness of your relationships with them. 
If your Sun is in Leo:  Your health, your routines and even your diet need to change. The pace of how you work or play need revision. You must make changes in your schedule to accomodate the needs of your body and the demands of work. You'll need to apply your will to change habits and create positive thinking but you have the strength and motivation to do so.
If your Sun is in Virgo: Your creative power to live and express love and personal vitality are growing. You are spiritually regenerating yourself through love. As your awarenss increases about your children you pull back from dominating them and move into a place of 'wise counselor' if you are asked for your opinion. Be careful in your risk taking or speculating as Pluto's power can bring loss as well as gain before you understand the true meaning of money, love, security and how it relates to your vitality and romantic life. This is because your life has a lot to do with LOVE right now. You are learning it's true meaning and power. Children or a lover change your life . You are letting go of some of your need to control (Yipeeee!)
If your Sun is in Libra: Your home life responds to the deep resourcefulness in the roots of your being. You are becoming more adept at improving your domestic situation and providing for the needs of others. As your will strengthens you come into a truer soul alignment. Perhaps you feel you know yourself better now. You could be in the process of strengthening your ties to the earth (how lovely), with things in and under the earth.  By energizing your home with green growing things, stones, crystals, and elements of the earth, you enhance your living space. If you make a move your new home and place should reflect your connection to your inner soul life in some important way.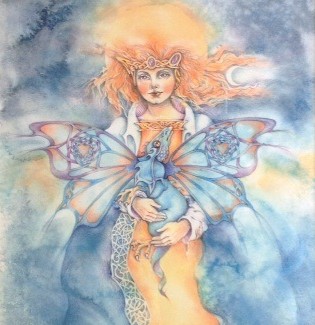 "Rebirth"                                  Sharon Russell
The result of your Pluto Journey is rebirth, a renewal of your life!
If your Sun is in Scorpio:  Pluto can improve the power of your communication and how you are seen by the public. Your everyday life requires your true Soul expression. Everyday events transform your life purpose as you empower yourself to become more of a master at what you love doing. Your mind deepens and lo, just when you thought you already had a deep mind, you find you may want to penetrate the mysteries of life even more to understand the cause of life's everyday experiences. Your ideas are strong. Friends and partners will help you by communicating to you how to make improvements so that your influence can have a positive transformative affect upon others.
If your Sun is in Sagittarius: Your money and resources are changing. You don't know if it's getting better, not just yet. You want to make it on your own and be more empowered financially. You will need to alter your vision to encompass a different perspective on what and how you use your money and talent. You recognize the need for a more secure financial base. Your great resourcesfulness and talents aid you in perceiving hidden financial possibilities.
If your Sun is in Capricorn: Pluto has made or will make a direct hit to your Sun during the time it is in Capricorn from the beginning of 2008 to January of 2024. It moves about 2 degrees every year. When it makes a conjunction by degree you will undergo a true PLUTO INITIATION which could transform your life's meaning and purpose. You have reached a pinnacle of an old way of expressing your life purpose and you must regenerate your self, your career, what you are a master of in order to hold the increased power and authority that you will manifest for these changing times. Your will develops as your self awareness increases. You may become interested in advanced technologies. Pluto can make you feel as if life is an intense struggle at times. There may be a tendency for you to non-conform or become more of an individual in order to fulfill your Soul's growing purpose and awareness of life.
If your Sun is in Aquarius: Pluto is trying to help you bring the contents of your unconscious mind into consciousness.  This could bring up emotions in you that you may or may not be in touch with. What is unresolved from your past could have a hold on you. This is a great time for therapy or consulting a counselor. You may not realize how powerful your unconscious mind is until sometime after this deep soul searching. You have increased sensitivity to the unseen world. You become more capable of deep meditation and dreaming. Now you are more sensitive to the thoughts, feelings, and of what drives others. All of this may make you seek more seclusion in your life.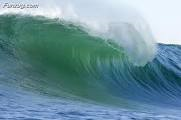 If your Sun is in Pisces: You are powerful in your community. You have the ways and means to change others lives for the better. Pluto has helped you to develop wisdom about the incredible amount of energy life requires not only of yourself but of others. You will take more of a reformist attitude for humanitarian advances. This will be especially true as you attract more powerful, humanitarian oriented people into your life. In order to function in the group you will learn how to use your Pluto power in a cooperative way. Your personal knowledge of the world is increasing and you could hold a leadership position with dynamism and intelligence to contribute.
After a Pluto transit what is left has great value to the Soul because you will have learned to hold increased power and a new level of consciousness.
And with the help of Uranus in Aries....
"Your individuality will be honored but your participation is required."
What strengths are you developing or have recently developed that are helping you become an independent, resourceful woman? How is this making a difference in your life? How do you relate to what I have said about your Sun sign with Pluto?
Please send your replys to me at: dixiegladstone@yahoo.com
I will read them and then add them to our page, WHAT WOMEN ARE SAYING, so that your sistars can read your comments! Please sign your comments with the name you want me to use and where you are from so I can include that in your sharing.
If you are interested in purchasing any of Sharon Russell's ART please go to our page:
LETS SHOP there you will find her books, cards, giclees and more. 
And PLEASE DO send this page to a friend!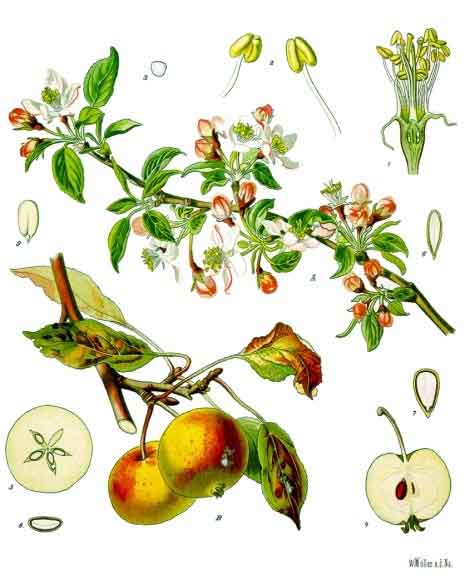 Spring is here! OH JOY!
I'll see you soon! We have lots to learn about in 2017! This year you will learn a lot about CYCLES OF BECOMING, the phases of the Moon, and your Year's 29 Soul's Journey! Sign up for a Free Newletter below so you don't miss any of it!

CLICK HERE to EASILY  sign up for a FREE NEWSLETTER