Saturn is in Sagittarius from end of Dec. 2014 until Dec. 2017
       SHARON'S NEW
               BOOKS
       LIGHTBEARER
    The Soul's Journey
          in Astrology
       AVAILABLE NOW
        INNOCENCE TO
           WHOLENESS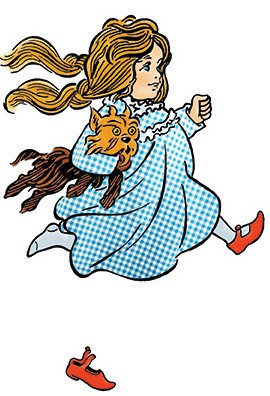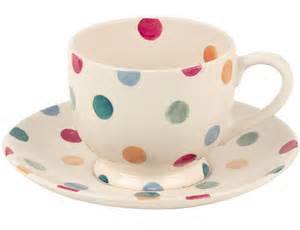 Sharon and Dixie
          The Soul Sistars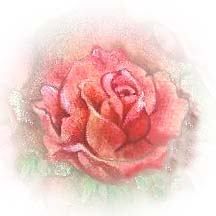 Current Articles
Underworld
OUR TIMES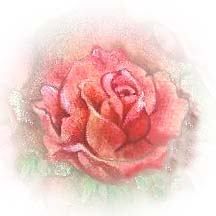 BLOGGISH NOTES
  for Goddesses in Need:
    get your VENUS SONG!
email me your name &
birthdate:
dixiegladstone@yahoo.com
I will send your Venus
by sign -it's FREE! Get to
know your Venus sign
   for 2015!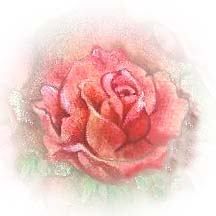 CLICK HERE to EASILY  sign up for a FREE NEWSLETTER
HOLD FAST TO YOUR DREAMS!
PART 1
YOU CAN ENHANCE YOUR LIFE BY GOING WITH THE FLOW OF SATURN IN SAGITTARIUS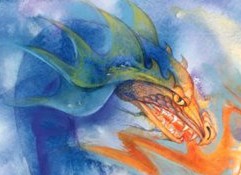 We are leaving the treacherous waters of Saturn in Scorpio to move into Saturn in Sagittarius....
Saturn has moved into Sagittarius at the end of 2014 and will continue to journey through this sign until December 2017. Here are some ways you can use the energy of SATURN in this expansive and freedom loving sign:
Saturn will take you on a JOURNEY when it is in Sagittarius but you must follow the roadsigns that SATURN uses as a guide to keeping you on your path and not becoming distracted.
Let's start with some inspiring (MUSIC) click on the music then come back to read....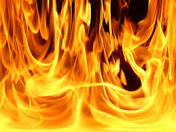 Sagittarius is alchemical fire. We're going to the next level of transmuting the dark shadow energies of Scorpio. We are ready for a bigger truth. We are ready to spread our wings and take up space that we may never have occupied before.
As Saturn travels along in Sagittarius we have an excellent opportunity for working on our personal philosophies and revering the wisdom of our teachers, especially elders. Is it time for a new or renewed interest with a spiritual guide or teacher? "Yes" says Saturn when in Sag!

It's an important time to hold our spiritual teachings with reverence. Take nothing and no one for granted in life, says Saturn in Sagittarius.

  THE ARROW OF SAGITTARIUS

Sagittarius is about the VISION and aiming straight for what we truly desire. It gives us the fire and heat to create new magic in our lives.
The true wisdom that Sagittarius can bring us comes from deep within our bones in the living out of the experience of our personal journey.
Sagittarius is the opposite of Gemini, so it turns concepts, information and old attitudes into NEW, HEALTHIER ATTITUDES that lead to action based on understanding the bigger picture of our lives. What have you experienced while Saturn was in Scorpio the past 2 and 1/2 years? What new philosophy might take you to the next level so that you need no longer answer to the heavy burdens that Scorpio Saturn may have been imposing on you!
Here are 4 ROAD SIGNS that can help you go with the flow of Saturn in Sagittarius:
1.  TRAVEL SLOW - Saturn makes us work, slows us down so that we can make our goals realities. This can take some time. It means we'll be tested in some area of our life. You can be successful if you are willing to go the extra mile and persist. You can achieve something big, but it will take TIME, Saturn's territory.
"Slow down and enjoy life. It's not only the scenery you miss by going too fast. You also miss the sense of where you are going and why."
 Eddie Cantor              
2. MAKE GOOD BOUNDARIES - Sag can be about boundaries, for countries and for ourselves. SATURN makes boundaries by building up structures that help us survive and thrive. Building a structure that can last a long time and assist you on your journey is the terrritory of Saturn in Sag.
3. Saturn transits can make us feel nervous, afraid, less than. DISCIPLINE can increase our effectiveness. While Saturn is in Sagittarius, a fire sign, your inspiration will be tested by just how methodical and disciplined you are willing to be to reach that goal. Later on in August of 2015 when Jupiter moves into VIRGO, you will get some help with this! Jupiter remains in Virgo until September 10, 2016. Jupiter's opportunities at work, being in service to others or being willing to focus on a new diet or health routine can aid you with the need for discipline and committment.
4. TEMPER IMPULSIVENESS - Saturn will trine URANUS in ARIES, another fire sign, as it goes through Sagittarius. Your impulsiveness and urges to be free will be tempered. This increases your chances of bringing spirited inspiration into the material world.
"YOU CAN MAKE SOMETHING BIG HAPPEN!"
But you'll have to...

  SATURN
CULTIVATE PATIENCE
MAKE DISCIPLINE A PART OF YOUR DAILY ROUTINE 
You may wish to study something that will expand your world view with Saturn in Sag. Astrology is one of those fields!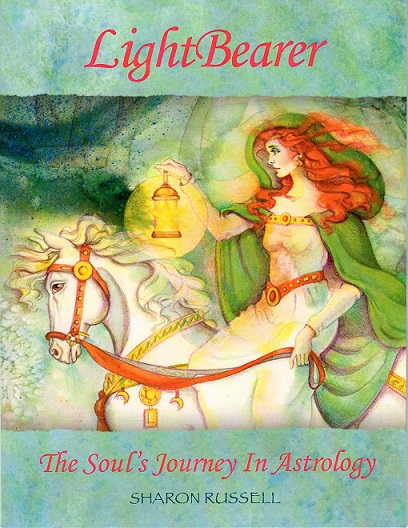 Sharon's book, LIGHTBEARER, can help you understand astrology whether you are a beginner or more advanced. It is full of affirmations for each zodiac sign. Astrology is an evolutionary journey where one sign learns from the previous sign. Sharon will guide you through the journey from Aries to Pisces. Everyone of us has all 12 signs somewhere in their astrology chart so having a sense of how they relate to one another is one way to make sense of these strong energies as they come to meet you in your life.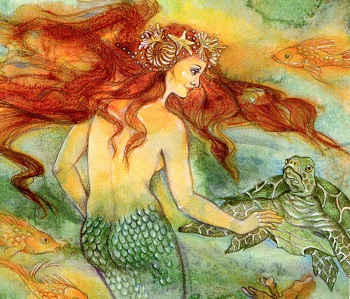 GO SLOW, BUT GO!
Your dreams can thrive when Saturn is in Sagittarius!
One last tip, but it's a big one. STAY STABLE as structures around your dissolve when Saturn squares Neptune. Make a note, hang it on your refrigerator! Stay tuned and I'll tell you later on in the year as this transit makes its appearance!
Nebulous promises about the future are a NO! We need concrete vision with Saturn here in Sag. Look for evidence that your dream really can come true!
Don't let fear hold you in a one down place. Sag can help you have courage as you move slowly into new territory!
Don't be controlled by nothing.....says Saturn to Neptune when they are in a square. It could get nebulous, merky, unclear during this transit. You are being forwarned.
You may feel some of this dissolving thing from February 2015, then with Saturn's retrograde motions you come back and forth into thinking you KNOW WHAT TO DO, BUT ALAS, you will probably not have a clearer picture, clear enough to make a life changing decision until after September 2016 or even October when this transit is complete. until about the end of April when this Saturn square Neptune begins to have effect.
It has returned for it's last exact square by degree in June, July, Aug and Sept of 2016. 
In part 2 of this article on "HOLD FAST TO YOUR DREAMS: Saturn in Sagittarius" we'll look at where SATURN IS IN YOUR CHART BY HOUSE. (Go to the left and find it in the menu.) There is also a description on how to find transiting SATURN in your personal chart - you can find out where or what 'house' it is in to help you see in what area of your life this change is trying to occur.

SENDING LOVE TO YOUR VERY DEAR HEARTS!