CLICK HERE to EASILY  sign up for a FREE NEWSLETTER
YOUR MOON SIGN: Moon in ARIES or Moon in your 1st house  
EMANATIONS OF THE DIVINE FEMININE COMING THROUGH YOUR MOON 
BY SIGN and HOUSE PLACEMENT
Hello dear Soul Sistars,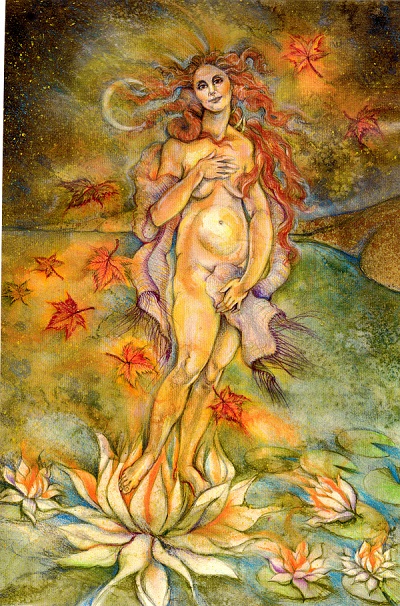 "Sophia"       WISDOM       Sharon Russell
We are going to start by looking at our MOON SIGNS now, because for a woman of heart and soul, a woman such as YOU ARE......we must know where your moon is by sign and by house placement. 
Your Moon is your COMFORT ZONE and it is the GATEWAY to your growth in consciousness and HOLY WISDOM.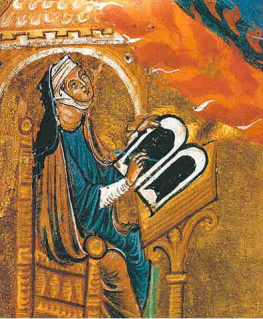 "She is a breath of the power of God, and the radiance of the glory of the Almighty... She is a reflection of eternal light, a spotless mirror of the working of God, and an image of his goodness"
                                            from (Wis. 7:22b-8:1) Hildegard von Bingen
Holy Wisdom is the SOPHIA that encompasses and guides our SOUL along with SPIRIT to make a marriage of inner strength, oneness, and heart alignment to God. Many of you have read about Sophia in the bible or in a holy book of your spiritual persuasion. Sophia means "WISDOM". It is SHE who grows us into beings that can hold the mystical BODY OF LIGHT!

THIS IS MYSTERIOUS TERRITORY!
"What has she to do with the Moon? She (SOPHIA) is found at the end of every MOON cycle when experience has become meaningful and gives way to wisdom. She is also found at the beginning of every Moon cycle when a "NEW" wisdom wishes to become manifest."
                                           DG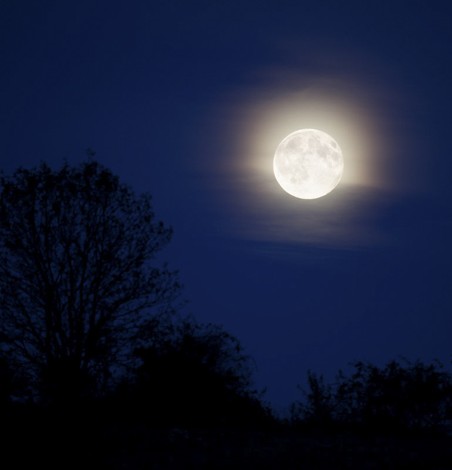 A PEARL OF GREAT WISDOM 
"Like the alpha and the omega, her sacred geometry is the geometry of pure LIGHT itself. Our astrological MOON represents the journey of the Soul, Sophia's territory."
Your MOON is a continually opening portal bringing life's precious urge to manifest along with continual change, your monthly cyclic journey AND the journey of your Soul in a 29 YEAR cycle.... more on that when we get to CYCLES OF BECOMING...right after we do our 12 Moon Signs!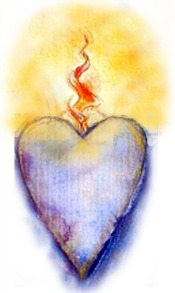 "WISDOM IS POWER THROUGH THE HEART"
Wisdom is mysterious in that it is gained through living and then making meaning out of what we have experienced....this wisdom is forever held by the SOUL .... the Moon modulates growth, produces continual change and holds the culmination of its purpose: WISDOM or the Divine SOPHIA. 

MOON
This is the symbol you will look for in your astrology chart. The MOON is MEMORY.






It holds and contains all experience through it's reflection of the Divine Light.
The Moon is also HOME, FEELINGS, the SOUL or ANCESTRAL LINEAGE, it rules our early childhood experiences in life. Aspects to our Moon tell us something about our mother or fathers, how we were nurtured as children or the lack of nurturance we may have felt growing up. Since our Moon is our comfort zone, our home should reflect some qualities of our moon sign or the house it is in!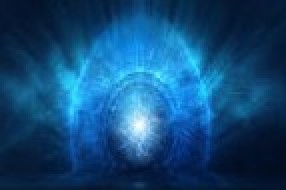 "One day, your light will silence the darkness, and you will be surrounded by the beauty within." 
― A.D. Posey












THE 12 MOON SIGNS
We are going to start by looking at your personal, down to earth, MOON. What sign and house was your Moon passing through when you took your first breath of LIFE?  We will go through each of the 12 SIGNS and HOUSE PLACEMENTS over the next two months.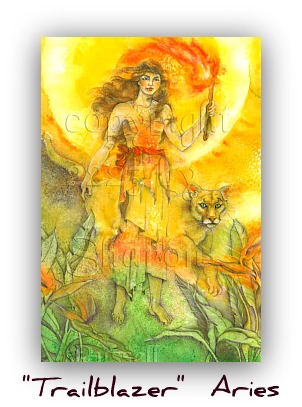 Let's start with the Moon that wants to be FIRST...........ARIES! and the FIRST HOUSE PLACEMENT OF THE MOON......
"I am the PIONEER, the TRAILBLAZER, the woman who stands tall and stands up for her rights as a woman. I bring forth COURAGE and STRENGTH in order to live my life!"
IMPORTANT...
The signs and the houses of the chart roughly go together. In other words, if you have an Aries Moon it is like having the Moon in your first house.......so, if you have the Moon in your first house,but not in Aries, but another sign, you will still read about Moon in Aries.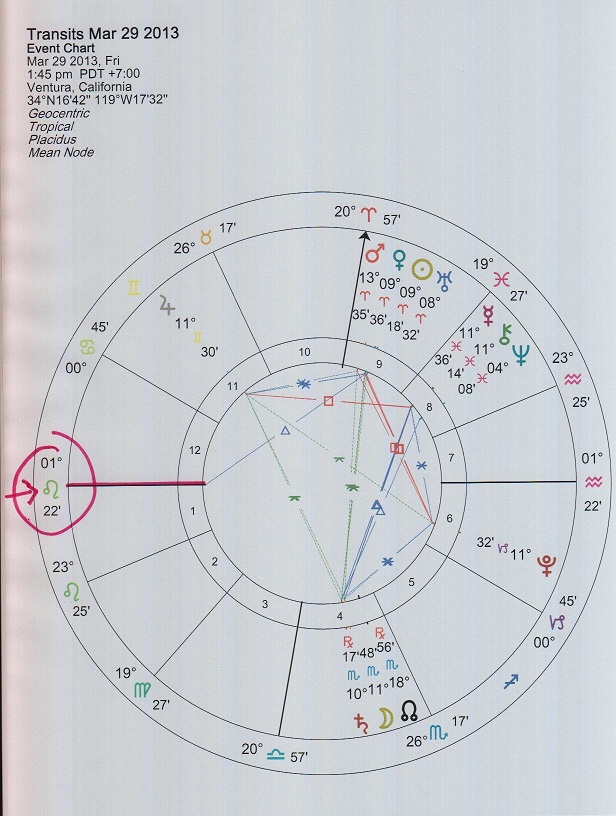 As you are looking at the sign your Moon is in, also look at the house it is in. The Moon is in house #4 in the above example.  See that little symbol above the Moon, that tells us that in this sample, this Moon is a Scorpio Moon. This person would want to read about MOON IN SCORPIO AND MOON IN THE 4TH HOUSE! Get it? (I hope, if not, ask me so I can clarify for you or help you find it in your chart....dixie gladstone@yahoo.com.....send me your name. You can send just your first name or an initial if you want to remain anonymous..... date of birth, exact time of birth and place of birth for help finding your Moon SIGN.....it's FREE! 
Now, back to MOON IN ARIES OR MOON IN YOUR FIRST HOUSE:
Find the

 MOON glyph in your chart. If the symbol!

is next to it, then your MOON is in ARIES.
If you were born with your MOON in ARIES than you are independent by nature. You will find your comfort zone by taking time out to be with yourself. You need these times to stay in touch with your emotions. You are concerned about your self, but you also need the objectivity of others so that you don't isolate.

At times you may feel impulsive or emotionally volatile wanting to blow up in the midst of controversy or if you feel you have not been treated fairly by others. Try to consider how your spontaneous outburst of feelings might affect those around you. If you have sudden flare-ups of temper remember that you may soon forget them, but others probably will not.

You have you own way of doing things or taking action along a path that is right for you. At times you will have to listen to your own voice even if it is not the voice of the majority. Try not to take the reactions of others too personally so that you can follow your own personal course or path when it is necessary.
You are learning to directly engage with life and so you will need to develop courage and the confidence of your instincts to move ahead. It is up to you to go after what your heart truly wants!
You may need to express your creative fires in a project that lets you discharge some of your highly charged emotions.
Try to become more aware of the 'give and take' in relationship. Then you will be happier and your spunk will really be appreciated and enjoyed by others!
You need both time alone, or time-out to check-in with your SELF and time WITH OTHERS to share that sweet life-filled soul of yours. Being with others also helps you get a reality check on what is outside of your SELF and can shift your perspective in an expansive way.
OUR SOUL SISTARS WITH MOON IN ARIES OR MOON IN THE FIRST HOUSE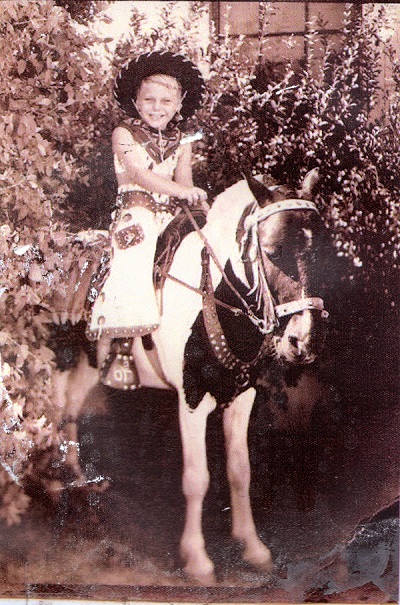 Our sistar Gienne Gabriels, about age 6 in this photo, (by the way Gienne, I found that photo of you on a horse that you were looking for!) always loved and still loves animals....notice her boyish expression...Aries is a masculine sign so those with Moon in Aries or the first house will charge ahead in some area of their life! A love of animals helps an Aries or first house Moon stay in touch with their instincts.
Your instinctual nature is strong with Moon in Aries or in the 1st house of your astrology chart. There is a bright light shining from within!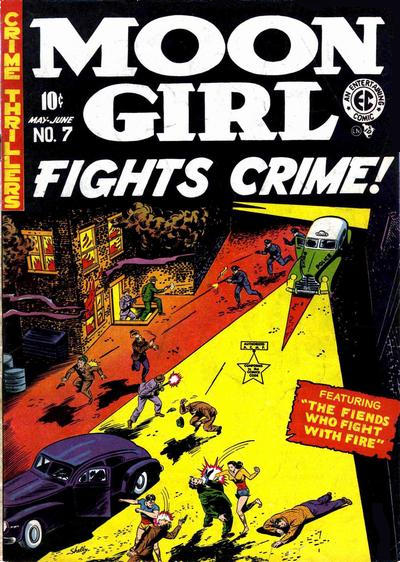 This woman has grown into what her son calls the GREAT MOMZILLA! She is a laison for him in his fight with severe and debilitating health problems. She MUST use her Aries Moon to work through the medical system....and she does. You don't want her on the other end of the phone with you if you are trying to tell her he can't have a wheelchair for three more months!....or any such nonsense that we might hear if you are having trials with our insurance company. ARIES MOON IS A FIGHTER MOON!
Ok, everyone, so you have two things to read about: the SIGN your Moon is in AND the House your Moon is in. 
TIP: HERE IS HOW YOU CAN GET THE MOST OUT OF THIS TEACHING: 
IF YOUR MOON IS IN THE.................
First house also read ARIES MOON.

Second house also read TAURUS MOON.

Third house also read GEMINI MOON.

Fourth house also read CANCER MOON.

Fifth house also read LEO MOON.

Sixth house also read VIRGO MOON.

Seventh house also read LIBRA MOON.

Eighth house also read SCORPIO MOON.

Ninth house also reads SAGITTARIUS MOON.

Tenth house also reads CAPRICORN MOON.

Eleventh house also read AQUARIUS MOON.

Twelfth house also read PISCES MOON.
This lovely 'Crescent Moon'  jewelry was made by Denise L. She has her Moon in Aries. Her art illustrates something I had almost forgot to mention. Aries Moon can be great at working with metal. The 'forge and the hammer' is for them. Tools are something they are usually fond of! This is because of Aries association with MARS! Denise also has her MOON in the eighth house. She will also want to read about MOON IN SCORPIO since having her moon in her 8th house is quite a bit like a Scorpio Moon......when I get to that.(I plan on having all Moon signs out by the end of October for those of you who are watching for theirs!)

A GOOD WAY TO WORK WITH THE DARK SIDE OF YOUR MOON SIGN in ARIES is to consider these skills to develop:
"MY ARIES or First house MOON NEEDS TO LEARN to CO OPERATE AND WORK WITH OTHERS so that I can achieve my goals and move forward in life. This is how I grow in conscious awareness and move OUT of my comfort zone into growth."
"When I am depressed or feeling volatile I need to bounce off of another person I trust. Solitude is good for me, but not isolation. I will need to be in touch with my feelings in order to know which I am engaging in. "
" I love to start and work with creative projects, it helps me to channel the flow of my emotional and creative energy."
"I need to be aggressive and persistent SOMETIMES....in order to get my needs or the needs of my loved ones met!"
YOUR HOMEWORK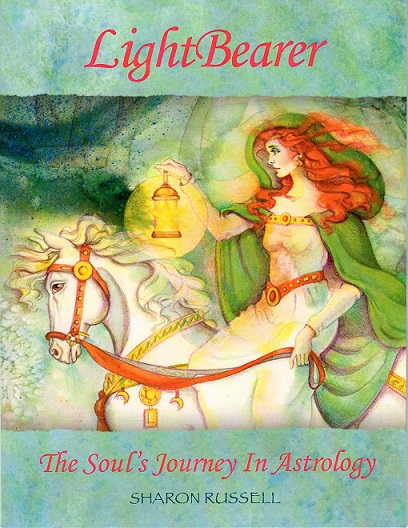 SUGGESTION: get sharon's book out.Read about the archetype, ARIES. Don 't have Sharon's book yet? It's only $17! And has a feminine image for each of the 12 ARCHETYPES. You have ALL of these 12 beautiful WOMEN inside your self ..... most of you know your SUN SIGN......but you really should WANT TO KNOW ABOUT YOUR MOON because it represents the SOUL OF YOU.....it tells a different story than the Sun. Each of Sharon's archetypes represents one sign. You can COMBINE THE ENERGY of the planet or asteroid of your choice with the images in her book that corresponds to the placement by sign of that planet or asteroid in your chart.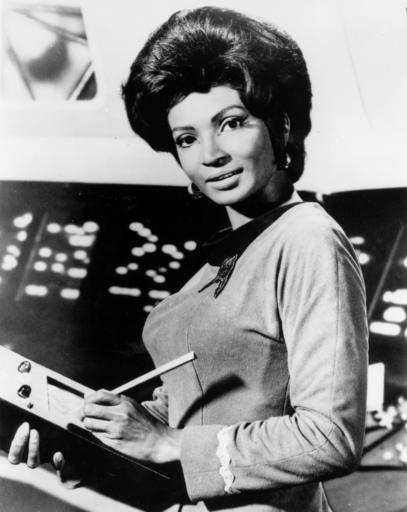 BIG TIP for friends of Moon in Aries folks:
Moon in Aries is INDEPENDENT. You CAN NOT, I repeat, you CAN NOT tell her what to do!

This symbol, Aries, is in EVERYONE's CHART. Look for this sign - when you see it, whether it's a planet, asteroid, or house cusp, you will immediately know that in this area of that person's life - they do NOT want to be told what to do!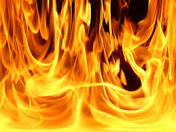 WHY IS THIS? .....many of us don't want to be told what to do.....it is polite to ASK if you are going to give advice. But the MOON, if it is in a fiery sign, is quite independent and not prone to taking advice easily. They are proud. They are troopers. They are souls with INSPIRATION ready to give out to the world.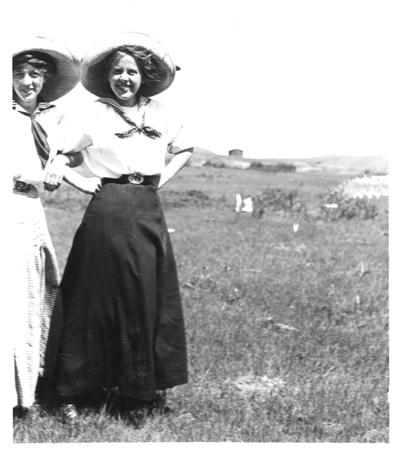 Here are two pioneering women staking their claim out on the wide prarie. The spirit of these two frisky gals is very ARIES! They didn't let any man or anyone else for that matter try to tell them it was too dangerous to go out there alone. These women probably had an Aries Moon! They were actually in their COMFORT ZONE when trying something new and different. Staying at home would only make them rebel!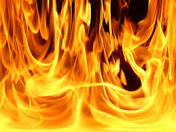 AN ARIES MOON IS A FIERY MOON!
AND EVEN IF YOUR MOON IS IN ANOTHER SIGN BUT IN YOUR FIRST HOUSE, IT WILL CARRY THAT FIREY ENERGY! 
In astrology we need to learn how to combine energies so we can truly understand ourselves better! We will talk more about this as we move along with the Moon in signs and houses.
So, let's look at someone with her Moon in the FIRST HOUSE, an ARIES HOUSE!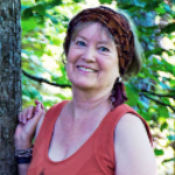 Here is our soul sista' Barbara Hannelore who has her MOON IN PISCES but it is IN HER FIRST HOUSE. So even though her Moon is NOT in Aries, it's in watery, emotional Pisces, but it is located in her first house (an Aries-type house), Barbara has the "pioneering spirit" of an independant woman. The softening of a Pisces Moon gives her a very feminine quality. What she is pioneering is MOON RELATED (very feminine indeed!) and very strong in her chart in her first house! This women really UNDERSTANDS the Moon and women's cycles! Thank you for sharing this with us Barbara. Visit her lovely site at:

http://womenswaymooncycles.com
Barbara has a WONDERFUL HEALING WEB SITE for you to tune into to help you make your way through your monthly moon cycles! Barbara Hanneloré is founder of Women's Way Moon Cycles, sharing a new paradigm for the menstrual cycle, for women who want to develop radical new habits of self care and self love! She is author of the award-winning book, "The Moon and You" : a Woman's Guide to an Easier Monthly Cycle, and hosts her talks and classes both locally and online. Barbara is a Women's Wellness Coach with training in Expressive Arts, and has studied many healing modalities and sacred traditions throughout her life.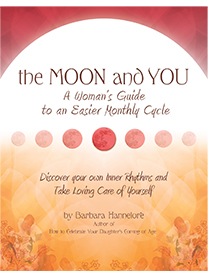 You may also want to read her new book which has won several awards!
(We'll look at Barbara again when we come to Moon in Pisces!)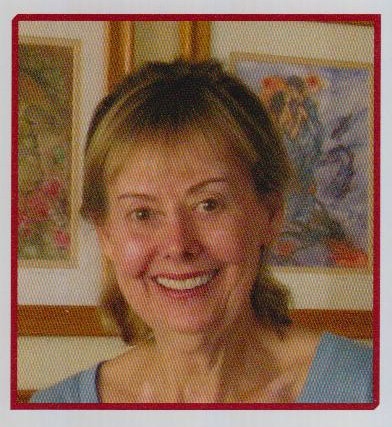 Our FAMOUS SOUL SISTAR SHARON RUSSELL also has a first house MOON but it is in VIRGO. Sharon will want to read about Moon in ARIES (as representative of a FIRST HOUSE OR ARIES expression) to understand herself better. Later when we get to Moon in Virgo, she will read about that also.
I hope everyone is getting it, but since I can't see your beautiful faces and if you are NOT GETTING IT, then send me your: name, DOB, time and city and country of birth and I will help you to find your Moon by sign and house! IT'S FREE 4 U!
HOW TO FIND SHARON'S CARDS, BOOKS, GICLEES, JOURNALS, and more to come....

You can open a new window and leave it open if you have google chrome or another program that does that...in that way you can read articles while you look at other pages on our web site!.........SUGGESTION: order your MOON SIGN CARD and LIGHTBEARER book to get started girlfriends!
UPCOMING ARTICLES: More Moon signs, next will be Taurus, Gemini and Cancer MOONS.... AND Jupiter now in LIBRA. Read about the STAR SPICA and her contribution to the feminine principle in 2017!
LOVE to you all and your precious MOONS!
♥