SHARON'S NEW
            BOOKS
      AVAILABLE NOW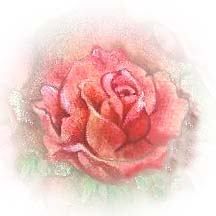 LIGHTBEARER
         coming soon
       AUTUMN 2014
     AFFIRMATIONS and          teachings for your                 zodiac signs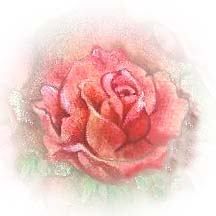 Sharon and Dixie
          Soul Sistars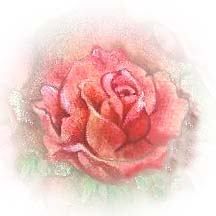 Current Articles
       2014 to 2015
We live in a time of the rendering of all our Hearts
In the Orb of Radical Change Pluto square Uranus 
Looking for the New Birth of the Divine Feminine
The Touchstone of Astrology
Healing Trine through AUTUMN 2014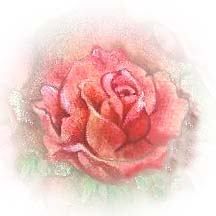 See more        of Sharon's ART for the SOUL at:
We now have pay pal
and take most credit cards.
LOVE MAKES THE WORLD GO ROUND
I wanted to have a little fun with VENUS so I have picked out some songs that can teach you about the energy of Venus in each of the signs. 
So, girlfriends, get out your charts and find this symbol: 

She looks like a 'mirror' one of Venus's favorite items! Her symbol is the life-giving Sun over the symbol for earth, mother Gaia, the equal armed cross.
FREE OFFER:because just talking about Venus is making me feel love♥
If you don't have a chart and want to know where your VENUS is by SIGN - email me at: dixiegladstone@yahoo.com and send along your name and birthdate (that's all I need) (and your email address) and I will find Venus and her sign in your chart. I'll email it back to you ASAP!
TIP: if you purchase one of Sharon's cards, the one that is your VENUS SIGN, then you can put it up on your windowsill or altar space and make a relationship with VENUS in a more tangible way. This is the way I suggest, because if you have a card with the sign and on the back you write something like "this is my VENUS SIGN" you begin to
You can find all of Sharon's wonderful art and the 12 Zodiac Signs by going to LETS SHOP. CARDS ARE FREE SHIPPING even if you just want one!
Venus can best be grounded into our lives in a healthy way by looking at her in our personal chart and seeing how she is aspected. 
So let's look at Venus in this sample chart: Do you see her symbol in blue, in the 9th house between the symbol for  Mars and the Sun? Look just underneath and you will see the degree, in this case it's 09° of 

ARIES. So she has a VENUS IN ARIES.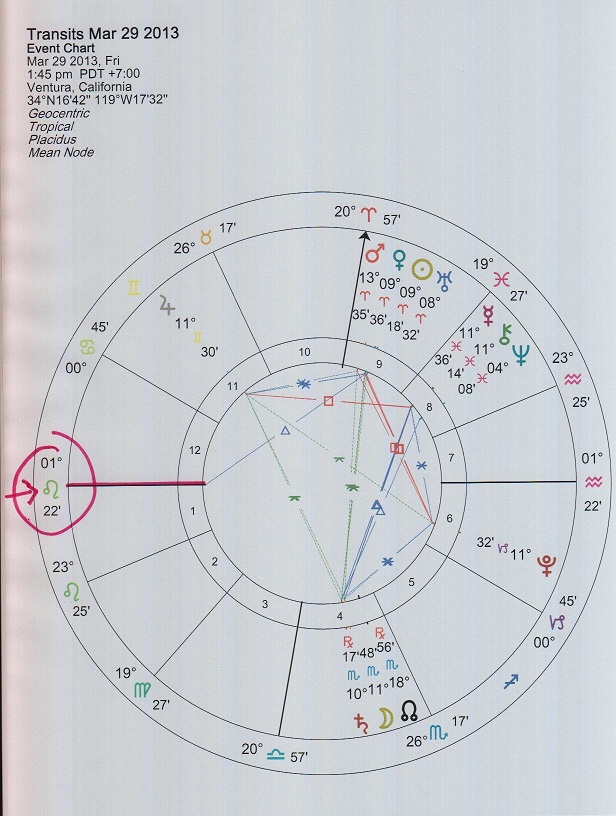 Does she have a square or 90 degree aspect to any other planet? Not on the sample above, but my chart does, for instance, she is square to my Saturn. In my chart this shows my 'father wound' so I have had to pay attention to that in order to keep my Venus healthy. If you work with squares in your chart you may have noticed that they hold a lot of ENERGY that can come in once you pay attention to healing that particular wound or tense area. Of course, this isn't easy, but it is worthwhile because as women we want to have a healthy Venus. We want to have permission from within to love what we love!
Venus in opposition, that's a 180 degree or opposite sign aspect, is also very challenging because it creates a tension with our significant 'other'. For instance if your Venus is in Libra and it is opposite Mars in Aries then there is a struggle between being in relationship to fulfill the needs of Venus and being free and independent to fulfill the needs of Mars in Aries. If you have an opposition to Venus then BOTH needs have to be honored.
♥
The best way to do this is to start by becoming aware that 'this is happening in my chart, in my life'. Your Mars in Aries might well be attracting males who represent your own need for freedom and independence. Or you could be acting as if you are so independent yourself that you dont' need anyone else....sigh, what a sad Venus you would have, because your Venus in Libra just wants a partner! So your challenged to find a way to balance those opposites!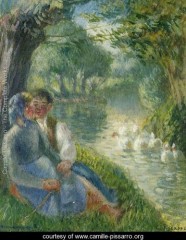 Most lovers have some oppositions in their synastry charts. That's the astrology chart that compares one lovers chart to the other. Opposites can also attract!
♥
If you are fortunate to have a Venus that is well aspected by a sextile 60 degrees or a trine of 120 degrees than you have a harmonious Venus in those areas of your chart that Venus is in sextile to. Lucky you if Venus is in trine or sextile to your Mercury because you may have writing talent, or perhaps you write love songs or poems! See how this works?
AND NOW WHAT YOU'VE BEEN WAITING FOR...

SONGS FOR YOUR VENUS SIGN
Tip for listening: sometimes an ad comes on (blah) for a few seconds, then you can press the little triangle to "skip ad", do so. You can listen and read this article at the same time by going to your 'Feminine Astrology TAB' at the very top of your window. Click on it and you will be back at my article and your song will play as you read! Isn't this fun?
Just for you, VENUS IN LIBRA:  (MUSIC)  A Libra Venus is dedicated to her man when she finds the right one. 
You must be kind to yourself because VENUS IS IN LOVE in whatever sign she resides in your chart.
I have VENUS IN SAGITTARIUS. I saw the Troggs at the Hollywood Bowl in 1964. It was a romantic night full of wind and wild things! Remeber this song or maybe hearing it for the first time?, listen up here: (MUSIC). Venus loves the wild, natural world. She needs her freedom to seek adventures and maybe an adventurous fellow too!
It was easy to find the song for all you VENUS IN AQUARIUS: (MUSIC)
Here's a song for VENUS IN GEMINI: (MUSIC)
So sweet and shy, VENUS IN CANCER: (MUSIC)
Brave, tall-standing VENUS IN ARIES: (MUSIC)
Venus sometimes lives itself out through it's man. VENUS IN SCORPIO likes drama or crisis, they want to be in command: (MUSIC)They also love those bad boys!
A TAURUS VENUS lets you know who her man belongs to! : (MUSIC)
I had a hard time finding the right song for you VENUS IN VIRGO perfectionists so I just typed in "Mr. Perfect" and this is what I found, have fun: (MUSIC) Virgos can be kinda shy when it comes to love.
VENUS IN PISCES has such a compassion heart. Here's something to awaken it today: (MUSIC) We should all listen to this one every day!  
I found something for you VENUS IN CAPRICORN people who enjoy their status: (MUSIC)
Romantic, dramatic VENUS IN LEO: (MUSIC)
Have fun sistars. You can also find out your friends Venus signs and see if any of those songs sound like them.
HERE IS ONE FOR EVERYONE (MUSIC). One of those favorites that you will hum and sing along with all day long!
Have fun and love, love, love.... while Mercury thinks about LOVE, Venus will be acting it out!
Happy Autumn, 2014 my lovelies!
PLEASE SHARE THIS ARTICLE WITH A FRIEND as that's the best way you can support our web site!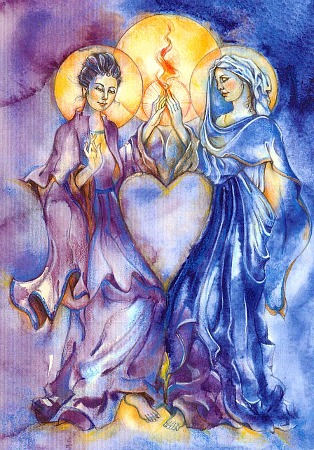 "Kuan Yin Meets Mother Mary"  is available now at LETS SHOP!
Love from,
Dixie Gladstone, Soul Sistar #2 (Sharon is of course #1 because she's the BIG SISTER!)
WANT TO SIGN UP FOR A FREE NEWSLETTER? - go to CONTACT US over there on the upper right hand side of the page!