CLICK HERE to EASILY sign up for a FREE NEWSLETTER
1

YOU CAN PURCHASE CARDS INDIVIDUALLY OR IN 1 DOZEN
 ASSORTED CARD PACKS! 
FREE SHIPPING ON CARDS EVEN IF YOU JUST WANT ONE!
Sorry, we do not mail out of the United States.
GET A $23 DISCOUNT WHEN YOU BUY 12 ASSORTED CARDS!
Sharon's 5 1/2" x 8 1/2" art cards come beautifully reproduced for you.
We offer all her designs in Prints and Fine Art Giclees too! 
CLICK on the image to see larger image w/size options and pricing!
12 ARCHETYPES of the DIVINE FEMININE
        

 

        

 PROSPERITY

LEARNING TREE

 

 

 NURTURE

 

LADY OF THE SUN

HARVEST

 

 THE LOVERS

 

PASSION

LIGHTBEARER

 

   

 MASTERY

 

COMMUNITY

SERENITY

 

 

  12 Affirmation - Zodiac Cards - one each Astrology Sign or Affirmation 

 

 

 
These are the NEW faces of the Goddess in each of us. Her vivid new forms add meaning and depth and will help you to understand how the energy in your stars comes through you.
All of Sharon's images can be used as AFFIRMATIONS, MEDITATIONS, CELEBRATIONS and teachings that evoke for you the quality they represent (SUCH AS PROSPERITY, SERENITY, PASSION, etc....)
LIGHTBEARER

BY SHARON RUSSELL IS NOW AVAILABLE!

You've been asking for this book and it's now here!

You will find all 12 signs of the Zodiac described from a feminine perspective with affirmations to go with each sign. You will love this book if you are a beginner or if you are someone looking for a new way to see the signs of the zodiac in your astrology chart. Every page is full of feminine images and descriptions to bring new life to this ancient science.                    

CLICK HERE for more information on LIGHTBEARER.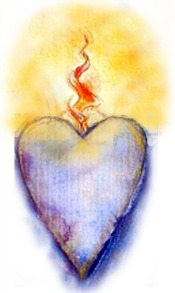 Innocence to Wholeness
 WE OFFER FREE SHIPPING on all our CARDS, POSTERS, AND FINE ART GICLEES!

 SAVE when you buy 12 cards or any series!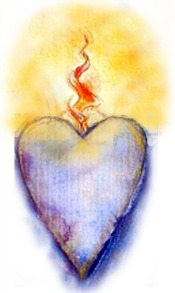 VESTA

"Sacred Center"

 

PALLAS ATHENA

"Wisdom"

 

JUNO

"Enduring Love"

 

 

 

     

 

        coming soon

          SOPHIA

    and PERSHEPHONE 

 

CERES

"Earth Mother"
Refer to Cycles of Becoming, Your 29 Year Lunation Cycle, for the following cards

 

 

NEW MOON

"The Seed"

 

 

CRESCENT

"Flying with the Moon"

 

 

FIRST QUARTER

"Strength"

 

 

 

 

GIBBOUS

"ON YOUR PATH"

 

FULL MOON

"Flowering"

 

DISSEMINATING

"Reflection"

 

 

 

 

 

LAST QUARTER

"Fruits of Love"

 

BALSAMIC

"Dreamtime"
Click on any image to order it as a card, poster or giclee!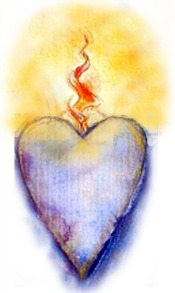 KUAN YIN AND MOTHER MARY
| | | | | | | | |
| --- | --- | --- | --- | --- | --- | --- | --- |
| | | | | | | | |
| | | |      | | | | |
| | | | | | | | |
| | | | "KUAN YIN MEETS MOTHER MARY" |   "THE LOTUS AND THE ROSE" | | | |
| | | | | | | | |
NEW ARRIVALS !
Click here for your FREE NEWSLETTER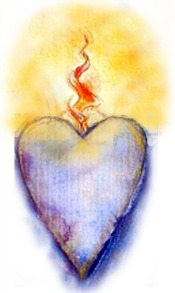 Let's Shop/Keep in Touch/Feminine Astrology
Cycles of Becoming(Your 29 Year Great Moon Cycle)/What's New/Art for the Soul/
                            You can email me at dixiegladstone@yahoo.com with any questions or inquiries.
                           All rights reserved.
                           © 2012-2020 by Dixie Gladstone