ASTROLOGY FOR 2019
CLICK HERE to EASILY  sign up for a FREE NEWSLETTER
A SKY FULL OF MIRACLES IN 2019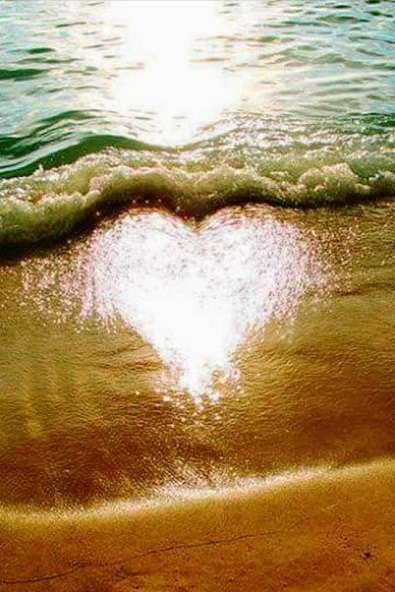 picture taken by Joannie Chairodit's friend...thanks Joannie!
Girlfriends, I was determined to find a miracle for each and every one of you this year. After all, you deserve it.  I searched and I didn't have to go too far as there are many starry finds that can bring miracles into your life this year. It's all in our big sky for 2019! so let's go....
How about some music to listen to as you read: MUSIC "STAR MOTHER" from the album "Initiatrix by Heloise Pilkington." (thanks to Linda Gray for sending me this lovely women's music).

This is Jupiter (crescent moon with the cross of matter).
We begin a new year with hope in our hearts. Jupiter in Sagittarius, (Jupiter's favorite place) can bring us new hope and aspirations this year. Read about how that might affect you in JUPITER IN SAGITTARIUS. I go house by house in that article...and you can always send me your birth info (name, date, time, place) and I will let you know what house in your birth chart Jupiter will pass through this year and you can read about that in the article.
Jupiter is up in our early morning hours with Venus this week (Jan. 21st to 27th or so) if you get a chance to take a peek at this exquisitely beautiful sight.

Here's astrology's symbol for VENUS. (a circle over the cross of matter)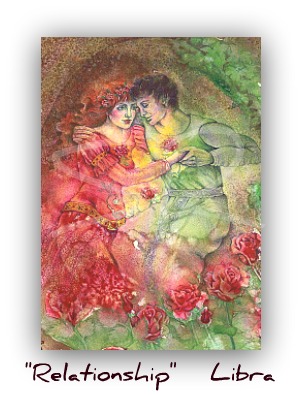 Now, let's look at Venus, planet of love, beauty, desire, passion. In the autumn of 2018 Venus began it's RENEWAL of Libra which promises us, if we do our work of becoming aware of how we function in our relations, they will improve. Venus might even bring a new love into your life this year. In February 2019, Venus will be helping us to see what is in our heart (heart chakra is activated by Venus all month). Our hearts always want to grow and move toward a greater feeling of being in love with all that is around is. Whatever blocks this wonderful ability to love will be revealed to you a little at a time in February of 2019.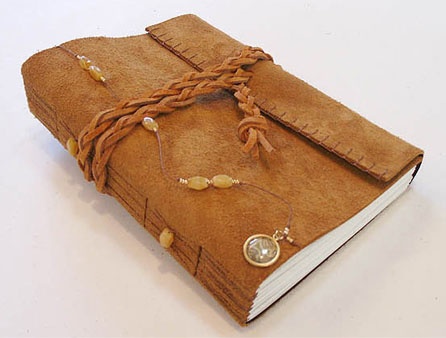 Do you have a journal? - maybe this year you could call it a how to love better journal.  Ask yourself the questions: what is standing in the way of my feelings of love for _____________ ? (name of your mother, sister, friend, person at work who you don't care for.....anything or anyone - you fill in the blank.)
OR.....If you've just had a great day, what made it feel so good? Was the way you were relating to others a part of the 'feel good day?'.
Think of the relationships that are working - what about them makes them click and move you?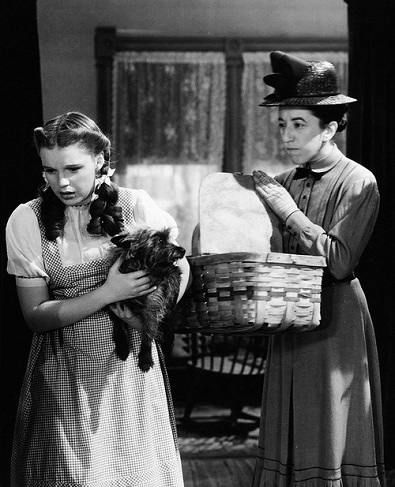 Think of the ones that simply are not working  - who or what are the people or feelings involved in interfering with a deeper connection. Is a deeper connection appropriate? 
Of course you'll have your own questions....I'm just thinking, throwing out ideas.....as you JOURNAL....more will be revealed.

CERES
In 2019 Ceres, Mother earth, will be in Sagittarius most of the year.
Ancient Grain Goddess - Ceres Demeter Mother Earth is in love with humans.    
CERES (DEMETER as in the Greek myths of Demeter and Persephone) is an Earth goddess, the "Mother of Agriculture", who brings food and sustenance to the peoples of Earth. Ceres nourishes all life — plant, animal and human. She represents issues of caring and sharing and of our self-worth. Ceres is the Mother inside of us. Awakening her can awaken our own ability to nourish our self and others. Her ancient mythology helps us to understand cycles of loss and renewal. When her daughter, Persephone, was taken into the underworld by Pluto, Ceres fell into a deep sadness and winter came to Earth. When Persephone was returned to her, Ceres in her great joy brought new life to the Earth and springtime came again. In astrology the placement of your Ceres shows how you nourish others and what you need to nourish and sustain your life. She is the largest asteroid and has the status of a small planet in our solar system. (from Asteroid Goddesses page on this site.)
Ceres moves into Sagittarius in the springtime and for most of the year (until November 2019). And since Jupiter is also in Ceres they will dance together this year! You can take your part by including your 'social vision' as part of your nurturing pattern this year. Does someone or perhaps many in your community in need of food or shelter? Fires, floods and other natural disasters as they occur give us an opportunity to help those who have been hit hard! Or if you are someone who has suffered from one of these disasters, you may find help this year as 'nuture generosity' is in the air. Others want to pitch in! Let them! And do make your self available for help when it is offered. This sharing of resources will be a miracle for many.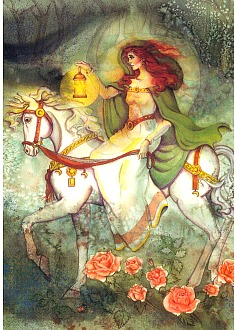 "Lightbearer"    Sharon Russell
Perhaps a way to self-create a miracle will be to discover in what ways you need Ceres to help nurture you. You might need to take a journey, large or small, that puts you in touch with broadening and exploring parts of your self - go where you haven't gone before and find out what nourishes you and how you can nourish those around you. 
Ceres rules agriculture, organic gardening and farmers. Jupiter is your personal social sphere that brings in something NEW IF YOU GET OUT THERE with your optimism and openness. You might decide to take part in feeding others and along that path, Jupiter with Ceres can open up a new opportunity in your world or your community.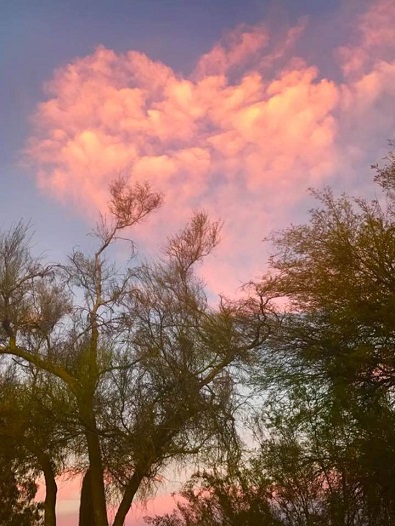 Thanks to Dian Jaffee for sending me this lovely natural image of Ceres sending us one of the miracles in nature....wow! 
If you are having troubles with your digestion, Ceres could be the problem. Love yourself more, love others more....'love' seems to be a universal remedy for many sore tummies and aching hearts. Love is powerful. If you have Ceres in your 5th house you can be a powerhouse of love and just your presence can bring the energy of love that others are in need of!
My Ceres is in Libra conjunct my Mercury. I love to nurture my close relationships by giving readings, talking, sharing, listening, opening up without judgement (ok, sometimes I have to WORK on that one, and I do).

find this symbol in your chart to know which house and what sign you have Ceres in.
There are a thousand ways in which Ceres finds to nurture herself and others. 

 Uranus in 

 TAURUS
URANUS will move into TAURUS this year as it begins its' 7 year cycle of elemental EARTH change. It will be a time when institutions having to do with money (banks for instance), land and earth resources must be changed, broken apart, so that the wealth is redistributed. It's quite likely that we'll see a new system of sharing and circulating our money.
Discovering how your personal gifts and talents can add to collective value and use will be important. This is a very big energy and I'll talk more about it as Uranus moves solidly into Taurus on March 6th, 2019.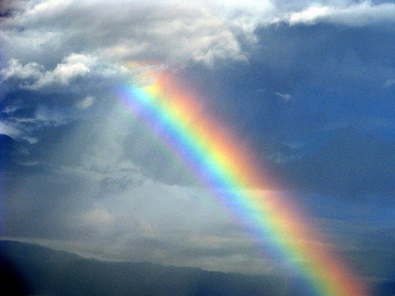 Uranus can be about miracles because it can bring sudden, unexpected events - even of a magical quality if with Neptune, Jupiter or Venus!
MOON MIRACLES
To me, every Crescent moon is a miracle - it is a time of the rebirth of spirit into the world of matter.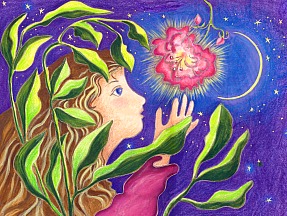 Crescent Moon is the time of the Maiden. Find joy in the innocent, youthful maid within you this year!
It could mean a miracle every month for you! Go out under the night sky - it makes a difference when you actually experience this delightful moon energy!
I was just thinking, what,after all, is a miracle?
It would certainly be a miracle if an angel appeared before you like a genii to grant you your most precious wish. But this is not the makings of a real miracle if it involves your ego. A Miracle can only be had from the innocence of your inner authentic soul. Miracles come from the world of spirit. They cannot be conjured. They occur.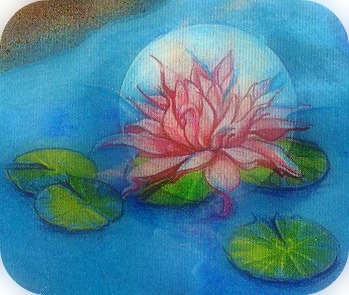 There is divine blessing at work here! Part of the great mystery has moved to lend us a helping hand.  There is generosity and kindness. There is surprise, an unexpected arrival that brings joy or a departure from suffering that offers great relief.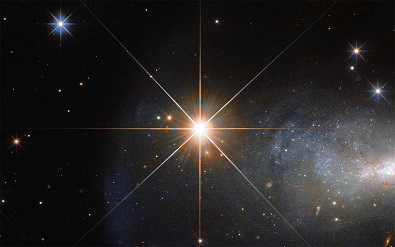 "No matter what is happening to us, the stars are there to give us direction and comfort."
from the movie, "Reign", story of Mary Queen of Scots.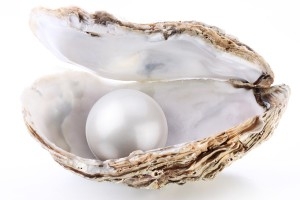 Some of us will have to hunt to find the pearl in our shell this year. But it's there. Jupiter in Sagittarius says you can DISCOVER it if you are willing to take the JOURNEY into new territory. EXPLORE in the zone in your chart where JUPITER is transiting. (again, you can go to JUPITER IN SAGITTARIUS to locate the house position and some ways you can use your exploratory urges to find your miracle.)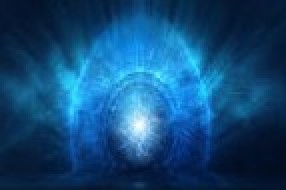 a miracle can open a portal to another dimension
For some of us the current months solar eclipse on Jan. 19th, 2019 in Aquarius/Leo (Sun in Aq, Moon in Leo) points to involvement in our women's circles or starting our own women's group. Aquarius rules friendships and Leo brings in the vitality and fun of being involved with others, with shared experiences, play, fun outings.....you fill in the rest. 
Since this is the first solar eclipse of the year it has a powerful message for us all year long...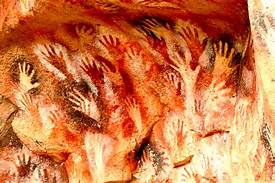 A strong and vibrant message comes from this eclipse as we leave past ways of isolating ourselves from others - we must join to find the FUN and LOVE our hearts are seeking. Everything in our sky supports the beginning of your women's circle at the beginning of 2019!
              Goddess Sharon, Goddess Linda, Goddess Amira, Goddess Laurie, Goddess Shahastra, Goddess Anat, Goddess Mary Jo, Goddess Kale, Goddess Sue...Goddess _______________ (your name goes there). 
GODDESSES, create a seat in your circle and put your name on it. Support one another, be a comfort and balm by listening and witnessing one another as you go around the circle of light and love.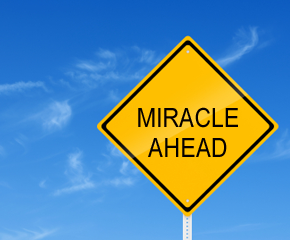 Feminine Astrology has something for you too....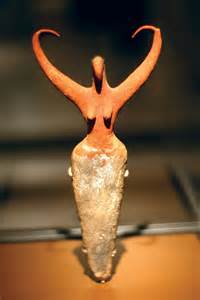 This ancient Goddess from Africa is bringing down the moon.
This year we will bring down the Moon by finding our NORTH NODE life path in our astrology chart. This is one of my goals for 2019 - to introduce you to the concept of  the moon's nodes in your chart and why they are so much a vital function in your everyday world. We will explore together the PATH the life path of your soul. You will learn what your soul is asking of you in order to grow and blossom in this life!
In what direction must you head to find meaning and purpose? In what direction must you return to time and time again, until finally you are not afraid. What must you refine, what must you confront? We'll start looking at your nodes soon so be sure to SIGN UP FOR YOUR FREE NEWSLETTER so you don't miss this.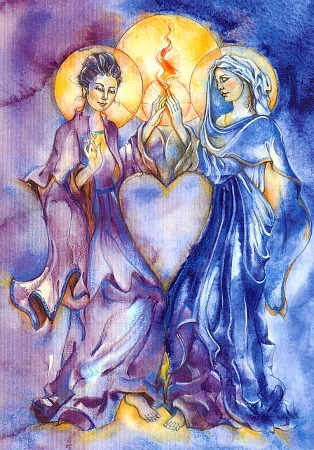 "Kuan Yin and Mother Mary"                  Sharon Russell
When my sister Sharon painted this card I thought I had died and gone to heaven - east meets west and women do it the best!
You can order this card (even just one card, no minimum is required) HERE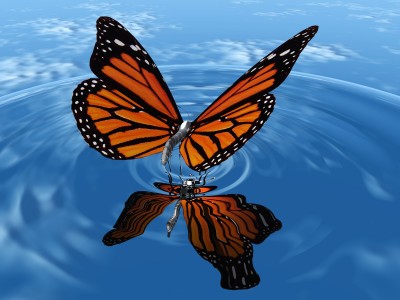 Butterflys seem like tiny fluttering beings reminding us of miracles to me! They touch down lightly. They don't ask anything of us. One could land on your shoulder this year and you will have been chosen.....for what? only you know that!
Sedna is an Inuit Goddess of the Sea....won't you join me and your sistars when I talk about Sedna in your astrology chart? AND you can then see the rest of this beautiful watercolor by Sharon!
This year we will explore the meaning of the Goddess SEDNA... who can help us save our planet from the ravages of too much ego, from the force of personal will or unscrupulous desire for more and more. SEDNA has an interesting and compelling story to share with us about the loss of the MOTHER to the feminine principle. I wasn't able to write about her this past month as my hands are healing from too much typing, ha! I needed a break....but thoughts of her keep entering my mind so I know she'll be the next asteroid Goddess we talk about and find in YOUR CHART.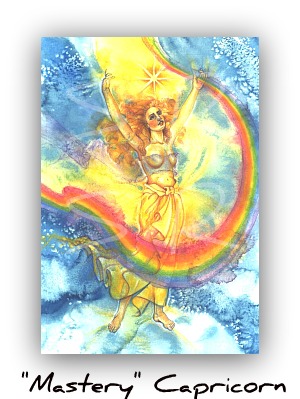 The miracle found in CAPRICORN is the  THE SOFTENING OF THIS OLD ARCHETYPE OF POWER. Learn MORE ABOUT THAT HERE.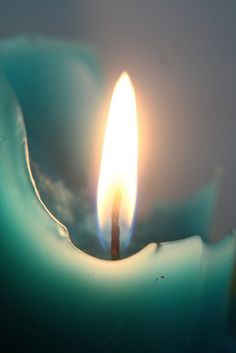 My daughter in law told me her miracle story last night. 
She was driving out her very dark driveway onto the main road. Suddenly she stopped the car and went back into the house to pick up something she had forgotten to bring with her - what that was I can't remember, but....as she was about to go into the house a car from out of nowhere came speeding down the street, whizzed past her car and struck an electric pole full on! If she had been in her car backing out, she would have been hit by that car that was going about 70 mph! She just had this funny feeling about stopping her car and going back into the house, she didn't really HAVE to....ahhh, thank you whatever angel that was for saving my daughter-in-laws life. She is precious to me and many others!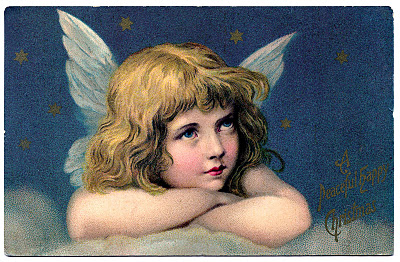 In our innocence we may attract a miracle that our soul needs to carry on.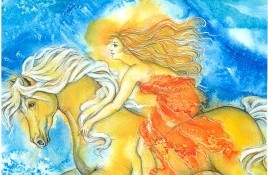 We chase miracles until they catch up to  us!
Kuan Yin sits in the EAST in my garden.
Where once there was fear or trepidation, a miracle can make us stronger....our faith increases and our JOY is infectious to others, uplifting them and spreading that miracle a thousand-fold. And this may be the small miracle in their life too - to bring back the FAITH that was lost or tired.

 Listen, open your eyes, and see the miracle that is already here.
May Goddess bless you with a miracle in 2019!
love to all,
Dixie Gladstone
Feminine Astrology
CLICK HERE to EASILY  sign up for a FREE NEWSLETTER